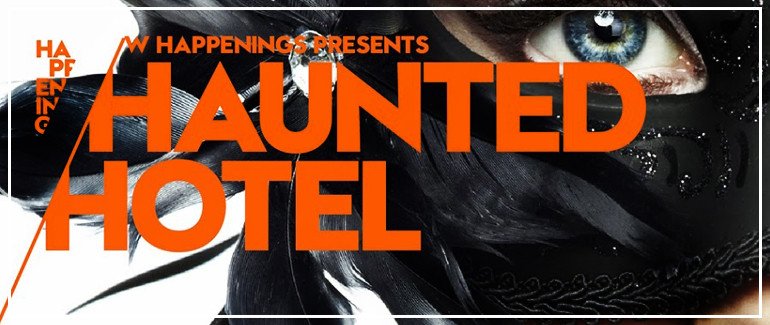 W Hollywood Halloween · W Halloween Hotel Party LA
Prepare for the best Halloween thrill of your life at the W Hollywood Halloween party, Oct 27th. Don't miss out on the thumping jams, spooktacular entertainment, and bone chilling cocktails. Hit the dance floor, enjoy the company of friends, and soak in the best Halloween party spot that LA has to offer.
Address:
6250 Hollywood Blvd
,
Los Angeles
,
CA
Phone: +1 (310) 749-9029
Event Date: Oct 27th, 2018 9:00 PM – 2:00 AM PST
This Halloween, the producers of this event conceived the greatest Halloween party in Los Angeles for years to come. W Hollywood Halloween is the ultimate Halloween party and everyone is invited. Join us – we dare you – where a mysterious underground universe lingers… Transport to a place where dancing ensues in public spaces.
Early bird discount tickets available soon online at www.whatshappeninghalloween.com. Limited discounted presale tickets available and price will increase. So act fast!!! Questions about Halloween at W Hollywood? Please don't hesitate to give us a call at (310) 749-9029.
Venue Profile
VIP Party Inquiry
Frequently Asked Questions
W Halloween Party Scene
W Hollywood · Why We Love This Place
The W is one of the best luxury hotels in Los Angeles that recreates the Hollywood scene entirely from the luxurious design and guest's point of view.
This is the hotel where you are going to find glitter, glamour, famous people, extravagance and all the things that the epicenter of entertainment holds. The 305 rooms have everything you want whenever you want because the hotel has a service that will provide you with all your wishes and will spoil you like it is your birthday everyday.
The place has all the necessary high tech fixtures and entertainment devices to make your stay more vibrant than ever and they offer a modern interior with bring colors, passionate red, white and black being posted all over the place in a mixture of lines and fixtures so that everything lines up perfectly for your comfort.
You are a star here and definitely you will be treated like one and you will have at your disposal services that usually serve the rich an famous.
W Hollywood Halloween · Special Event Services
Are you considering celebrating in true Halloween style? Drop us a line and we'll provide you with all the info you need. We will send you a confirmation and keep you in the loop each step of the way. Plus our services come at no cost to you.
Simply fill out the form below and watch as one of the most unforgettable nights of your life unfolds. If you do not hear from us within 24 hrs, give us a call +1 (310) 749-9029.
FAQs · W Hollywood Halloween Party Guide
---
Q. Where is W Hollywood Hotel located?
A. 6250 Hollywood Blvd | Get Directions
---
W Hollywood Hotel
6250 Hollywood Boulevard
Los Angeles
,
CA
90028
United States
---
W Hollywood Halloween Los Angeles Event
---