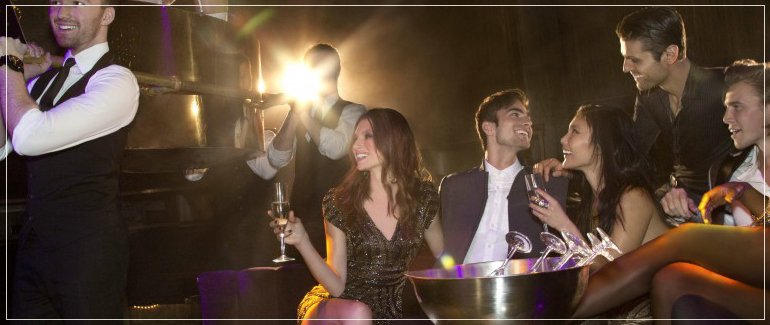 Plan your party night out with LA top club guides, direct host access, free guest list sign up, and top club reviews. Let us elevate your LA night out experience with one-of-a-kind VIP table service. Our experienced staff will cater to your every need while you enjoy your own reserved area inside a top nightclub. There is no comparison to BottleMenuService VIP table service!!!
The MORE FULFILLING VIP Table Service EXPERIENCE
Are you looking to be a Very Important Partier? Skip long lines, pop bottles, spray champagne, and enjoy top rated VIP in LA!!! Whether you are filthy rich or a baller on a budget, BottleMenuService provides that VIP experience you deserve.
Let us to take care of all your nightlife needs. As a result, you'll feel great. And your friends will be impressed. Hence, it's a real win-win for your any occasion event. Easily book tables at the best clubs in LA; and enjoy a great night of ultimate indulgence while your every need is catered to @ 310.749.9029.
---
---
What is VIP table service?: FAQs | GENERAL QUESTIONS
---
Do I Really Need VIP Table Service?
There are many advantages to having bottle service at a club. One of the biggest advantages is the guaranteed entry to the club, which can be very desirable at hot spots where it is difficult to get in the door (e.g. Playhouse Nightclub).
---
VIP Table Service Features | Incentives
---
What You Need To Know But Not Told | VIP Table Service
---
VIP Table Service From The Best in LA
---
---
VIP Table Service | Best LA Club Events
---