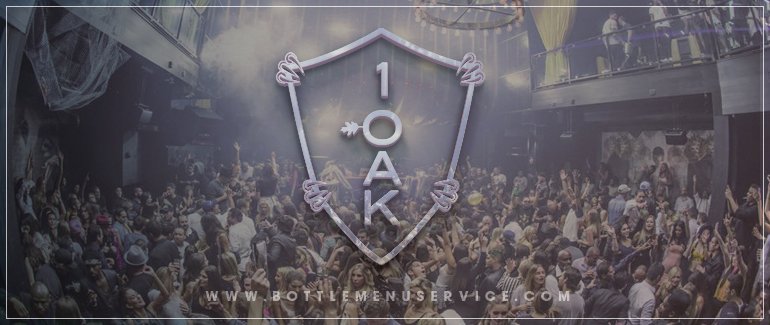 1OAK LA Top Club
Celebrities from all forms of entertainment party the night away at 1OAK LA; where to find top rated L.A. Hip-hop parties.
Address:
9039 Sunset Blvd
,
West Hollywood
,
CA
Phone: +1 (310) 749-9029
Nights Open: Tues 10PM TO 2AM, Thurs-Sat 10PM TO 2AM
You cannot go past 1OAK for atmosphere, killer beats and the most exclusive of celebrity guest lists. This isn't just your average hip hop club. It's THE hip hop arena of LA; , where star-studded nights are the norm. 1OAK LA is always with crawling with celebrities like Drake, Katy Perry, Leonardo DiCaprio, Rihanna, and Lil Wayne so dressing to impress is a MUST. Keep your eyes open at this red-hot party place, if celebrity sighting is on your L.A. bucket list of adventures. 1 OAK brings glam nightlife back to Sunset Strip.
What is the best night to go to 1OAK LA? Tuesday nights are legendary. This is when and where patrons can frequently brush shoulders with the rich and famous. * Treat yourself to a One-of-A-Kind party experience with 1OAK LA bottle service megawatt bash that will be brimming with swanky revelry and L.A.'s most fashionable party crowd.
Venue Profile
How much is table service at 1OAK LA?
What is the dress code at 1OAK?
Free Party Planner
1OAK LA · VENUE PROFILE
The 1OAK brand has been built around the idea that timeless design, attention to detail and unrivaled hospitality will never go out of style. In an industry where the newest and flashiest establishment often garners the most attention, 1OAK has managed to maintain its independence and staying power by not relying on trends, gimmicks, or other pay-to- play strategies. This thought is epitomized by the brands logos, which rely on simple, classic styling cues to portray the brands identity. This brand integrity across venues is crucial to building a recognizable worldwide brand. Bringing a New York nightlife experience to Los Angeles, 1 OAK has made a strong impression on club-goers around the world.
Venue Floor Plan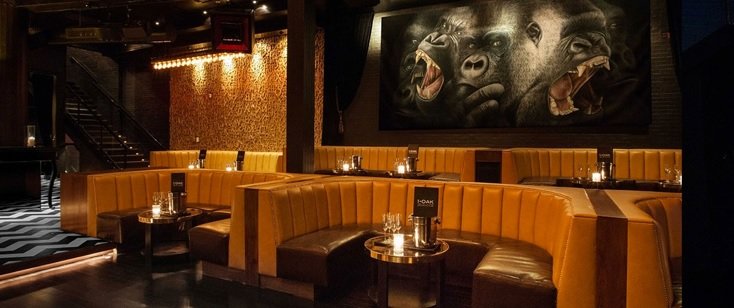 How much is Bottle Service @ 1OAK LA?
1 OAK has some of the highest table minimums in Los Angeles. The Downstairs starts at $2000-2500 to start – plus tax and operational fees (which is approx 32%). * If there is a celebrity performance that night, the downstairs rate is $2500 and up. The Upstairs starts at $1500 minimum – plus tax and operational fees. The best table at 1 OAK is the dance floor table if you want to be the middle of the action, or the DJ table if you're trying to be a bit more exclusive.
For the ultimate LA nightlife experience at 1 OAK, you need to reserve a table. Let our team set you up with bottle service VIP at 1 OAK LA. You won't regret it! To RSVP, call us at +1 (310) 749-9029. Regular minimums for VIP tables are:
---
---
VIP table located on the mezzanine with a view of DJ and Dance Floor.
---
VIP table located on the mezzanine with a view of DJ and Dance Floor.
---
Main Floor VIP Table (Small)
VIP booth located along the wall of the 1st floor. Minimums higher for parties of more than half males.
---
VIP booth located along the wall of the 1st floor. Minimums higher for parties of more than half males.
---
Table located on stage behind the DJ booth. Price may be higher with all or mostly guy party.
---
Table located on the Dance Floor and in front of the DJ.
---
Bottle Service Menu
What is the DRESS CODE AT 1OAK?
Dress code is required to ensure entry into 1 OAK LA, especially for men. To avoid any problems getting into the club it is recommended that men wear nice pants or jeans, a collared shirt or sport coat, and dress shoes. Please avoid shorts, sandals, hats, and athletic attire. If you are not sure if your clothes will pass the dress code play it safe and dress nice.
Many people have questions about the dress code at L.A. top clubs. And one area that always seems to draw more uncertainty is footwear. In order for men to be on the safe side, dress shoes will always be accepted. Work boots or athletic workout shoes and sandals will also always be a no go. That leads us to a gray area. Many sneakers are quite fashionable and expensive. These types of shoes are usually a go, but can depend on the event. During holiday weekends and major events, 1 OAK LA can be more strict on the dress code.
Most of the time Los Angeles nightclub dress codes are catered toward what men need to wear to get into the clubs. Women can get away with wearing almost anything they want. However, we have seen instances where flip flop sandals were looked down upon. A cute or sexy dress that fits your body type with a nice set of heels will always work.
In order to get into 1 OAK LA, you want to catch the attention of the door hosts and promoters. They are usually the ones that want to make sure the best looking ladies get into the club quickly. Choose a dress that has vibrant colors to stand out. Always wear heels, even if they hurt, and NEVER EVER take them off.
Free Party Planner · HOW CAN WE HELP?
Let our free concierge service help you plan the best birthday. BottleMenuService offers an unparalleled database of L.A. top nightlife venues. Whether you're looking for a chic lounge, trendy mega club or simply need a little input, BottleMenuService gives you insider access and perks to the most exclusive and in-demand nightlife hot spots. Plus our services come at no cost to you.
For a spectacular Birthday or All Occasion event, give us a call +1 (310) 749-9029. Furthermore, customers can inquire out about special amenities like VIP admission, table discounts, photographer and more via our online form. Whether you need a few recommendations or help with booking and arrangements, we will provide free, customized party planning service so you can have a truly special birthday.
---
1 OAK LA
9039 Sunset Blvd
West Hollywood
,
CA
90069
United States
---
1OAK LA Nightclub
---