Is there Bottle Service @ Le Jardin?
Elevate your Le Jardin LA nightlife experience with VIP table service. Bottle service at LA top clubs is a guaranteed way to have an awesome Friday night! Want to book a table with bottle service reservation at Le Jardin Fridays? We're here to set you up with everything you need. We've got the best prices on tables and bottle service at every LA top club. Seriously, try us. And, FYI, any table at Le Jardin is good as the garden provides an intimate setting where strangers become friends, friends become family. Call us at +1 (310) 749-9029 for the best in bottle service VIP table bookings at Le Jardin.
Le Jardin features top DJ talent nightly spinning nothing but favorite music tracks to a fashionably loud and sexy, jet set crowd. Overall the vibe is awesome. The drinks are even better. Cocktails include traditional Bellini and libations such as La Vie en Rose, which is made with rose, Belvedere citrus vodka and simple syrup. Bottle specials and VIP table packages are available upon request. BottleMenuService is where to find the best in bottle service VIP deals at Le Jardin.
Bottle Service Menu
How much is Table Service @ Le Jardin?
Le Jardin offers
bottle specials upon request
. Feel free to call us at
+1 (310) 749-9029
.
---
---
VIP table located in main room.
---
Table located on the main dance floor.
---
Prime table located next to DJ.
What is Le Jardin LA?
Home and Garden meets high-voltage nightlife on North Cahuenga Blvd at the exceptional Le Jardin LA. The new 9,000-square-foot outdoor lounge evokes the feeling of Southern France, which is accented with olive trees and vines, paved with tiles, and furnished with striped lounge seating and two outdoor fire pits. There is room for 600 with two full-service bars, an intimate dining area, and a Funktion 1 sound system.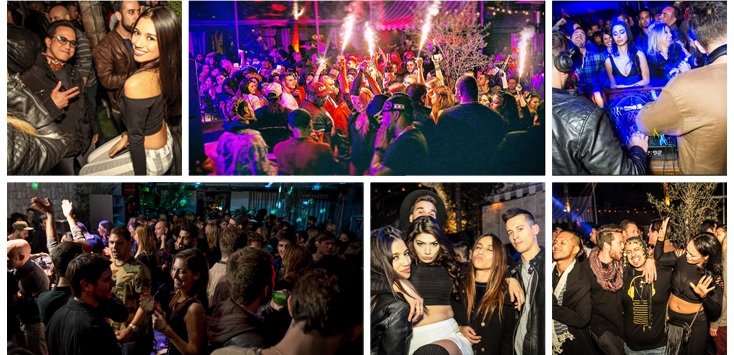 The venue boast impeccable mixology and exquisite open-air ambiance complete with lush Eden-esque greenery. The garden itself has been designed to resemble a whimsical evening for the elite to enjoy cocktails, endless conversations and live acoustic music beneath the stars. Le Jardin LA is an exclusive destination for Hollywood's crème de la crème, serving as an unforgettable hideaway for A-list celebrities, socialites, and taste-makers.
There's been something missing in the Los Angeles nightlife and this is exactly what it is. Le Jardin LA is a chic outdoor lounge where you can look your best with fabulous people.
Venue Floor Plan
What is the Dress Code @ Le Jardin?
Dress code is required to ensure entry into Le Jardin, especially for men. To avoid any problems getting into the club it is recommended that men wear nice pants or jeans, a collared shirt or sport coat, and dress shoes. Please avoid shorts, sandals, hats, and athletic attire. If you are not sure if your clothes will pass the dress code play it safe and dress nice.
Many people have questions about the dress code at L.A. top clubs. And one area that always seems to draw more uncertainty is footwear. In order for men to be on the safe side, dress shoes will always be accepted. Work boots or athletic workout shoes and sandals will also always be a no go. That leads us to a gray area. Many sneakers are quite fashionable and expensive. These types of shoes are usually a go, but can depend on the event. During holiday weekends and major events, Le Jardin can be more strict on the dress code.
Most of the time Los Angeles nightclub dress codes are catered toward what men need to wear to get into the clubs. Women can get away with wearing almost anything they want. However, we have seen instances where flip flop sandals were looked down upon. A cute or sexy dress that fits your body type with a nice set of heels will always work.
In order to get into Le Jardin, you want to catch the attention of the door hosts and promoters. They are usually the ones that want to make sure the best looking ladies get into the club quickly. Choose a dress that has vibrant colors to stand out. Always wear heels, even if they hurt, and NEVER EVER take them off.
RSVP VIP At Le Jardin · How Can We Help?
Simply fill out the form below to submit your VIP RSVP directly to Le Jardin. We will send you a confirmation and keep you in the loop each step of the way. Plus our services come at no cost to you.
Watch as one of the most unforgettable nights of your life unfolds … w/ top DJs spinning sick beats and a sexy and sophisticated decor you can't help but give into cool clubbing L.A.'s Le Jardin.
If you do not hear from us within 24 hrs, please send us a text message at at +1 (310) 749-9029.