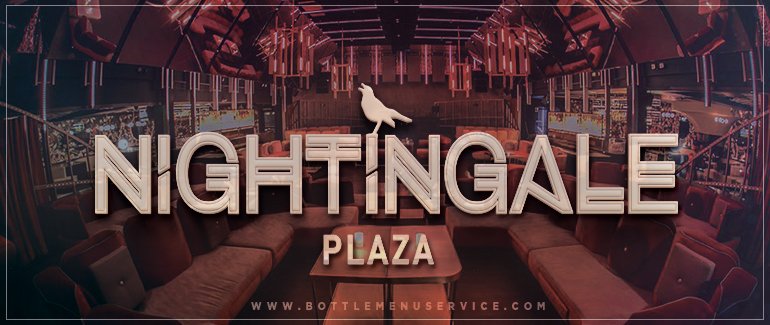 Nightingale | Top Nightclub LA
Nightingale Plaza, powered by sbe, is an upscale nightclub and exclusive celebrity hot spot with a fashionable crowd. Experience the best of LA nightlife on Wednesday, Saturday, and Sunday nights at this trendy nightspot with luxe decor and top DJs. VIP table RSVP a must!!
Address:
643 N La Cienega Blvd
,
Los Angeles
,
CA
Phone: +1 (310) 749-9029
Nights Open: 10:30 PM – 2:00 AM PST on WED · SAT · SUN
Bottle Menu:
click to view
Virtual Tour:
click to view
Nightingale is the next step for LA elite nightlife; where refined elegance meets tastefully crafted technology. The venue is comprised of four environments; a "high-energy" main room; two interior lounges; and an exterior garden oasis. Each of these spaces cater to differing social experiences.
The Club
Book Tables
Dress Code
Frequently Asked Questions
Bottle Service
Greystone Sunday
Lounge Table
10 GUESTS | $1,500-$2,000 MIN
Table located in lounge area next to bar. (Min will be higher if party is 7 or more men)
---
Main Room Table
10 GUESTS | $2,500-$3,000 MIN
Table in main room. (Min will be higher if party is 7 or more men)
---
Main Room | Large Table
12 GUESTS | $3,500 MIN
Main room table with prime location. (Min will be higher if party is 8 or more men)
---
Dance Floor | Large Table
15 GUESTS | $4,000-$5,000 MIN
Large dance floor table. (Min will be higher if party is 9 or more men)

---
Nightingale Plaza
643 N La Cienega Blvd
Los Angeles
,
CA
90069
United States
---
Nightingale Plaza
---