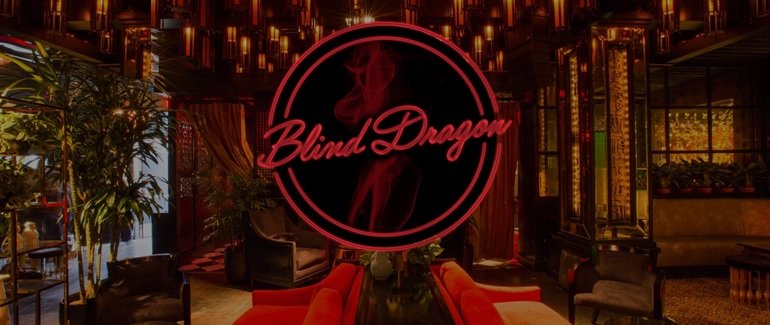 Best Exclusive Clubs in Los Angeles · Best bar for Karaoke in LA:
Blind Dragon · LA Top Club
Address: 9201 Sunset Blvd
West Hollywood, CA, 90069, USA
Capacity: 350
Venue Type:
Lounge · Upscale · Dance Club · Karaoke · Bar
Hours of Operation:
Wed-Sun: 9:00 pm – 2:00 am.
---
Blind Dragon – an exclusive Asian-inspired themed lounge with private karaoke suites, hidden on The Sunset Strip in West Hollywood. The name is a Chinese twist on prohibition era illegal establishments known as a 'Blind Pig' or a 'Blind Tiger.' The name evokes a modern risque speakeasy, a hidden joint, a 'Blind' spot from the law, where 'anything goes.' This modern speakeasy has great drinks. And cool vibes most nights of the week. And, naturally, given that the h.wood Group caters to celebrities, Blind Dragon offers private options for the hush-hush VIP crowd. Not only are there private rooms a-plenty in the 2,800 square foot space, but there's also a hidden entrance for those who want to avoid pesky paparazzi.
---
Venue Profile
Karaoke Suites
How Can We Help
Blind Dragon · Venue Profile
L.A.'s dynamic Shangri-La of nightlife indulgence, Blind Dragon dares to unite the cultural themes of an age-old opium dens and historic Prohibition speakeasies. Despite its conflicted concepts, this space's outlandish intricacies only add to its mystique, making it one of the West Coast's most coveted nightlife destinations.
Riddled in almost-aristocratic exclusivity, this lush venue cast in hues of imperial red and midnight black hazed over in opaque opulence is truly an attraction in its own right. While this locale may pride itself on its hush-high sophistication, it's no secret that this locale's true selling point is the great oriental pastime, karaoke. With numerous stages and four private karaoke suites, no night at Blind Dragon is complete without its fair share of booze-addled belting. Whether you're looking to spice up after-work cocktails or in pursuit of a spectacular night out in LA, Blind Dragon provides late night encounters unlike any other.
View Venue Floor Plan

Blind Dragon · Karaoke Suites · Bottle Service
Those who make it past the velvet rope (but not into Miley's private party room) can sing, dance, or grab an eighties-inspired cocktail at the bar. The venue features four private karaoke rooms where you are free to wail like no one's watching and retro-themed cocktails. The private karaoke rooms start at a $150-per-hour minimum spend for a two-hour slot. You could, of course, just buy bottles to hit that number, but $300 also gets you a punch bowl full of anything on the cocktail list. Try out a Miami Vice (coconut, Bacardi 8, lychee juice, passion fruit and sake) or a Pink Panther (pomegranate juice, lychee, juice, Don Julio Blanco, Pama liqueur and yuzu juice).
Blind Dragon Karaoke Suites charge you per hour. If you don't want to shell out the extra dough, don't worry. Customers can order food and drinks in the main room and listen to the sounds of some of L.A.'s top DJs. If you need to soak up the alcohol you needed for liquid singing courage, Chefs Luigi Fineo and Michael Lefnes of RivaBella have curated a menu of dim sum, pizza and salads.
View Bottle Menu
Free Party Planner · How Can We Help?
Let our free concierge service help you plan the best birthday. BottleMenuService offers an unparalleled database of L.A. top nightlife venues. Whether you're looking for a chic lounge, trendy mega-club or simply need a little input, BottleMenuService gives you insider access and perks to the most exclusive and in-demand nightlife hot spots – completely free of charge.
For a spectacular Birthday or All Occasion event, give us a call +1 (310) 749-9029. Furthermore, customers can inquire out about special amenities like VIP admission, table discounts, photographer and more via our online form. Whether you need a few recommendations or help with booking and arrangements, we will provide free, customized party planning service so you can have a truly special birthday.
---
Blind Dragon
9201 Sunset Blvd
West Hollywood
,
CA
90069
United States
---
Blind Dragon
---