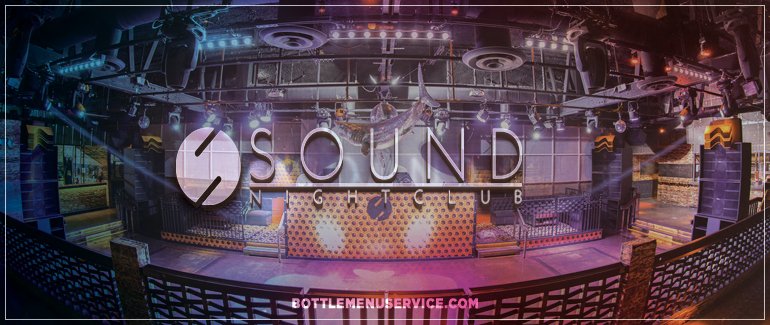 Best Exclusive Clubs in Los Angeles · LA Top Club Nightlife Destination 2017:
Sound Hollywood · Sound LA Club
Where: 1642 N Las Palmas Ave, Los Angeles, CA 90028
When: Tues: 10:00 PM – 2:00 AM, Thurs-Sat, 10:00 PM – 2:00 AM, hours and days can vary by event
Venue Type:
Nightclub · Bottle Service · EDM (Electronic Dance Music) Venue · Concerts · Dance Club
Capacity: 660
---
You'd hope that a nightclub named Sound would be able to deliver on the goods, and luckily this place does it in spades. Sound is recognized by many as the best club in LA for "underground" house music. The venue draws big name DJ talent and, more importantly, the ladies that flock to the DJs and performers like drunken moths to a neon flame. Furthermore, the sound system and visual effects are amazing, making Sound Hollywood the perfect venue for all forms of nighttime revelry.
---
Upcoming Events
Bottle Service
Venue Profile
Venue Policies
How Can We Help?
Venue Tour
Sound Hollywood · UPCOMING EVENTS
Sound Hollywood · BOTTLE SERVICE
An unpretentious, small and fantastic venue to visit when clubbing LA, Sound is L.A.'s top EDM (Electronic Dance Music) club.Described as "feeling like you're inside a sub-woofer", Sound brings you a high-end sound system and modern beats that you will feel through the floor.
Step into the ultimate luxury at Sound Hollywood with bottle service VIP. Each table is uniquely suited to a fantastic night's experience, offering a comfortable area for you and your friends to order bottle service and enjoy Sound's high-energy music. With clear, unobstructed views from all tables to our 20 foot DJ performance booth, there isn't a bad seat in the house. The venue has several options and areas to choose from to fit almost any budget.
Bottle Service Menu
Table Seating Chart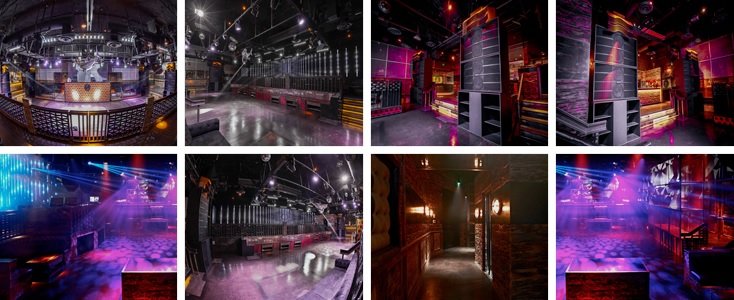 Sound Hollywood · VENUE PROFILE
Sound Nightclub brings a unique and innovative twist to L.A. nightlife scene. Blending modern décor with raw, industrial touches, Sound presents modern creative concepts, such as an expansive sunken dance floor, elevated DJ booth, spacious private tables with unparalleled sight-lines to the stage, and cutting edge audiovisual and lighting designs throughout. Refurbished wood paneling from Frank Sinatra's previous home and stairway railings salvaged from a Colorado railroad track are just the start of the unique and detailed interior of this beautiful 8,000 square foot venue.
Sound Hollywood · DRESS CODE
First off, What's not allowed? As you now know, just because it is against the formal dress code doesn't necessarily mean it won't occasionally get through the door. Often times if you show up with a very stylish look, things are overlooked. Still, be mindful that these are things that are universally "not allowed" per official dress codes: baggy jeans, sports hats, tennis shoes, shoes that are considered too "sports like," shorts, cut-offs, Capri's, jerseys, and beanies.
What about denims or jeans? Jeans are completely acceptable at every club in LA. You just want to make sure that your jeans look good, as most LA top clubs frown upon torn, rugged jeans. Also, you shouldn't try to walk in wearing really baggy jeans. You will get rejected. Probably even laughed at. Bad idea.
What about my shoes? You are always safe with leather and dress shoes. You can even occasionally get away with low profile "tennis shoes" as long as they are solid black, if they look dressy enough and don't have any huge logos on them. Have some trendy kicks that you want to wear out? Officially, they aren't allowed, but most LA top clubs are relaxing the rules on shoes if you compensate elsewhere in your outfit. Have on a STYLISH collared shirt, tie, jacket, nice pants with your fashionable sports shoes? Technically speaking it's against the "rules," but you might be just fine.
Sound Hollywood · FAQs
How Can We Be of Service? · FREE PARTY PLANNER
Let our free concierge service help you plan the best birthday party. BottleMenuService is the biggest name in L.A. nightlife event planning. We offer an unparalleled database of the hottest venues in Los Angeles. Whether you're looking for a chic lounge, trendy mega-club or simply need a little input, BottleMenuService gives you insider access and perks to the most exclusive and in-demand nightlife hot spots – completely free of charge.
For a spectacular Birthday or All Occasion event, give us a call +1 (310) 749-9029. Furthermore, customers can inquire out about special amenities like VIP admission, table discounts, photographer and more via our online form. Whether you need a few recommendations or help with booking and arrangements, we will provide free, customized party planning service so you can have a truly special birthday.
---
Sound Nightclub
1642 N Las Palmas Ave
Los Angeles
,
CA
90028
United States
---
Sound Hollywood
---