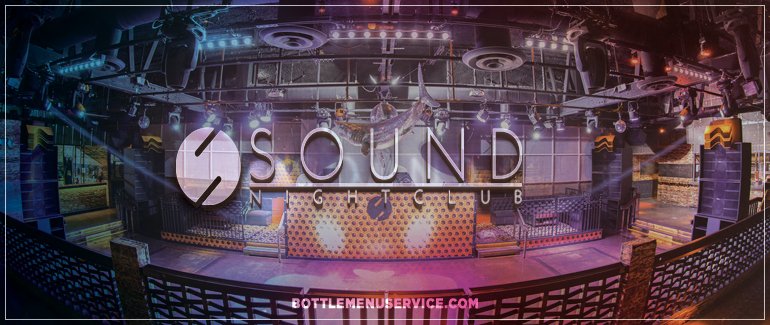 Sound Hollywood Nightclub
Sound is THE bastion of deep house / underground electronic music in LA. It's a small, intimate venue with a sick Funktion One sound system that will rock your socks.
Address:
1642 Las Palmas Ave
,
Los Angeles
,
CA
Phone: +1 (310) 749-9029
Nights Open: 10 PM – close on Friday, Saturdays & Monday, some Thursdays
Virtual Tour:
Sound Nightclub
Parking
: Sound Nightclub Parking in Hollywood
You would hope that a nightclub named Sound would be able to deliver on the goods. Well, luckily this place does it in spades. The venue draws big name DJ talent, and the ladies that flock to the DJs and performers like drunken moths to a neon flame. Sound Hollywood is the perfect venue for all forms of nighttime revelry. Moreover, it's recognized by many as the best club in LA for "underground" house music.
Bottle Service
Table Minimums
Reservations Request
What To Wear
Venue Profile
Party Planner
Bottle Service | Sound Hollywood
An unpretentious, small and fantastic venue to visit when clubbing LA, Sound is L.A.'s top EDM (Electronic Dance Music) club.Described as "feeling like you're inside a sub-woofer", Sound brings you a high-end sound system and modern beats that you will feel through the floor.
Bottle Service Menu
Step into the ultimate luxury with bottle service VIP. Each table is uniquely suited to a fantastic night's experience, offering a comfortable area for you and your friends to order bottle service and enjoy Sound's high-energy music.
Sound Hollywood | VIP Table Minimums
Table around edge of club (Limited).
---
Elevated table around edge of club.
---
Table located on the dance floor.
---
Elevated tables behind DJ booth.
---
Table next to DJ, close to dance floor.
VIP Table Requests | Sound Hollywood
Are you considering celebrating in true VIP style? Drop us a line and we'll provide you with all the info you need. We will send you a confirmation and keep you in the loop each step of the way. Plus our services come at no cost to you.
Simply fill out the form below and watch as one of the most unforgettable nights of your life unfolds. If you do not hear from us within 24 hrs, please give us a call at +1 (310) 749-9029.
What To Wear | Sound Hollywood
What is the dress code at Sound? As far as dress codes go, Sound is less strict than most clubs. You can usually get in with a T-shirt and sneakers (as long as you don't look like a scrub). Avoid anything that can be considered sportswear (jerseys, gym shoes, hats, etc). As always though it's better be safe than sorry – nothing kills a buzz faster than getting turned down at the door! * During holiday weekends and major events, Sound can be stricter on the dress code. *
Venue Profile | Sound Hollywood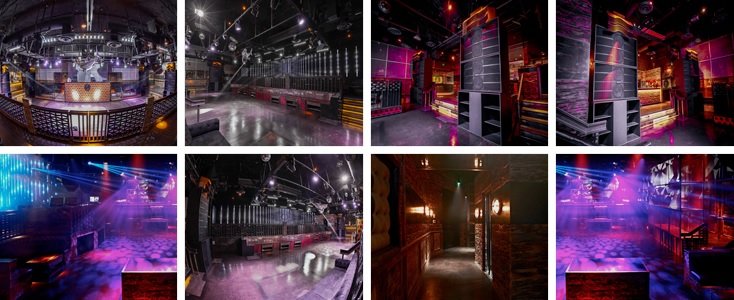 Sound has made a name for itself among serious house-heads and music lovers. This LA top club delivers high profile acts that were doing dance music well before EDM hit the top 40.
Sure, the space has the making of a typical Hollywood super club scene: 8,000 square feet of play space with a sunken dance floor and elevated DJ booth, fancy 3D Mapping visuals and a custom Funktion One sound system. But where it emerges ahead of other Hollywood clubs is by focusing on the music (hence the name), not by flaunting celebrity patrons or by playing into the hottest bottle service contest.
Venue Floor Plan
The 500 person capacity crowd basks in perks such as burlesque dancers, impromptu celebrity visitors, and a frequent 4am closing time (all without the overcrowded feeling of a mega club).
Free Party Planner | Special Events Services
Let our free concierge service help you plan your party. Take advantage of our unparalleled database of LA top clubs. If you're looking for a chic lounge, trendy mega club or simply need a little input, BottleMenuService provides insider access and perks to the most exclusive and in-demand nightlife hot spots. Plus our services come at no cost to you.
For a spectacular Birthday or All Occasion event, give us a call +1 (310) 749-9029. Furthermore, customers can inquire out about special amenities like VIP admission, table discounts, photographer and more via our online form.
Whether you need a few recommendations or help with booking and arrangements, we will provide free, customized party planning service so you can have a truly special birthday.
---
Sound Nightclub
1642 N Las Palmas Ave
Los Angeles
,
CA
90028
United States
---
Sound Hollywood
---