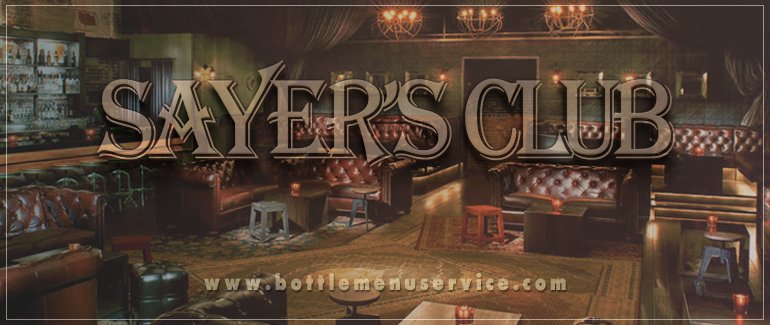 Sayers Club LA | Live Music Venue | Nightclub
With its combination of spontaneity, star power, and a low-key, neighborhood vibe, Sayers Club is one of L.A.'s most exciting live music venues. DJs play Top 40 and Hip Hop music between live sessions.
Address:
1645 Wilcox Ave
,
Los Angeles
,
CA
Phone: +1 (310) 749-9029
Nights Open: 10-2AM on THU, FRI, SAT
Virtual Tour:
The Sayers Club
Journey through the looking glass into one of Hollywood's most exclusive hideaway nightlife spots at the Sayers Club. This LA hot spot invites the polished and posh through its doors for nights of dancing, delicious cocktails and impromptu performances by both emerging and well-known artists.
An exclusive VIP table for you and your friends can seat you among the club's hippest clientele and outfit you with proper bottle service. As one of SBE's most unique nightlife incarnations, the Sayers Club radiates a rogue sophistication. Experience the VIP side of L.A. nightlife with a table at the celebrity favorite Sayers Club.
Bottle Service
Table Reservations
What To Wear
Venue Profile
Venue FAQs
The Party Scene

VIP Table Minimums | The Sayers Club
Accommodates up to 6 GUESTS.
---
Accommodates up to 10 GUESTS.
---
Dance Floor Table (Saturdays)
Accommodates up 15 GUESTS.
---
Bottle Service Menu
VIP Table RSVP | SAYERS CLUB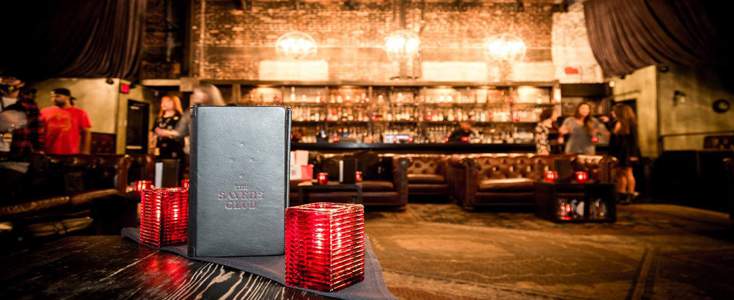 Are you considering celebrating in true VIP style? Drop us a line and we'll provide you with all the info you need. We will send you a confirmation and keep you in the loop each step of the way. Plus our services come at no cost to you.
Table Seating Chart
Simply fill out the form below and watch as one of the most unforgettable nights of your life unfolds. If you do not hear from us within 24 hrs, please feel free to give us a call +1 (310) 749-9029.
Browse our FAQs ** Who knows??? ** Maybe you will find the answers you need? **
SAYERS CLUB LA | sbe Venue Profile
Given the tough door policy, not everyone gets into Sayers Club – and with it's semi-hidden location behind sister bar Sayers Front Room, it's not a given that club-goers will even find it. Tucked away on a non-descriptive stretch of Wilcox, there is little evidence of this swanky lounge's existence until trendy scenesters and in-the-know music lovers start to line up outside the venue's unmarked door. Once cleared by the clipboard-wielding doorman, patrons discover a throwback speakeasy with exposed brick and concrete walls, lush sweeping drapes, and a long bar glowing with golden light.
With a rogue sophistication that is refined yet raw, Sayers Club conveys a distinct sense of purpose and style. The venue offers its exclusive clientele an unrivaled journey in impromptu musicianship, featuring a stage that drops from the rafters with a semi-permanent back line. Showcasing the talents of emerging and well-known artists, the Sayers Club nightlife experience is one built on sound – and space. The leather-tufted sofas and Afghan rugs evoke an intimate living room vibe, providing flexible layouts for any type of event. Interior finishes including reclaimed wood, raw steel and iron combined with Edison lighting, make this single room space unique. Reflective of the main room's aesthetics, the front room provides an alternative space for more intimate parties and events.
---
The Sayers Club
1645 Wilcox Ave
Los Angeles
,
CA
90028
United States
---
Sayers Club Hollywood
---