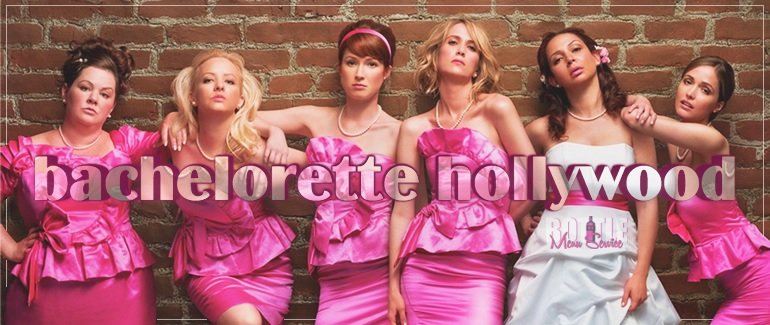 Getting Married? Celebrate one final fling before the ring at LA top clubs with our Bachelorette Hollywood party packages; all-inclusive Bachelorette Hollywood nightlife and best LA club party packages to suit any personality or budget.
---
Top Bachelorette Hollywood Club Party in LA
Are you looking to plan Bachelorette Hollywood club party night out? Boasting a bustling nightlife, Los Angeles has always been known for its LA after dark decadence. And Hollywood is where to find celeb-infested party nights, star studded live performances, and late night shenanigans highlighted by paparazzi and Reality TV shows. Los Angeles is the place for bachelorette parties and girls night out party packages. Discover Los Angeles nightlife events and the quintessential LA nightlife experience with unrivaled bottle service VIP at best Los Angeles Hollywood clubs.
Best Bachelorette Party Everything Better Service, there are endless possibilities! We offer a number of bachelorette Hollywood VIP party packages available built to suit any budget and personality. In addition to getting a table service at LA top clubs, but will also save on the price you pay with the package options. BottleMenuService is Bachelorette Hollywood nightlife party plans made easy.
Bottle service, VIP treatment, cocktails, champagnes, LA nightlife luxury clubs – these are just a few things a great bachelorette party night out needs to celebrate the bride's last days of singledom.
---
Bachelorette Nightlife
Where-to Bachelorette Hollywood
LA Club Crawl
Party Inquiry
Best Bachelorette Hollywood Club Party Nights Out
It's bachelorette party season, and after hours of (terribly unpleasant) research, our staff has come up with a list of great places for a night out on the town with your girlfriends. Cheers to that! The bachelorette party represents an important time in a woman's life. It is a toast to a new beginning while simultaneously saying goodbye to an old life of being single. Oh who are we kidding? A bachelorette party is an excuse to get drunk with your friends and do something nice for them before they commit an entire weekend to your wedding. And that is pretty easy to do in a city like Los Angeles, where the emphasis on nightlife is 100 times stronger than on culture.
Hollywood is the premier nightlife destination for the newest and most innovative nightclubs such as Playhouse Hollywood, Boulevard3, Lure Nightclub, and beyond. These LA top clubs are well-known for their celebrity deejay performances and live entertainment. BottleMenuService is where bachelorette Hollywood bottle service is made easy. So strap on your 5-inch heels, pop on that party dress and head out to one of L.A.'s top clubs. You are invited to experience the ultimate bachelorette party! Contact us at +1 (310) 749-9029. Your friends will thank you.
Bachelorette Hollywood · All-Inclusive Girls Night Out LA Club Packages
Our Bachelorette Hollywood club packages are all-inclusive. We take care of everything for you. You pay one price and your entire evening is taken care of:
No waiting in line to get into the hottest Hollywood nightclubs. You and your group will walk right in.
No expensive cover charges or looking for your name on the guest list
No having to find parking, sketchy parking lots and nor expensive fees
No time wasted waiting for a ride and trekking Hollywood in high heels
No stressful group emails as decisions on evening venues are made.
BottleMenuService will handle all your bachelorette Hollywood nightlife needs. BottleMenuService.com is bachelorette Hollywood nightlife parties made easy.
Bachelorette Hollywood · Where-To Bachelorette LA Top Nightlife Club Destinations
Boasting a bustling nightlife scene matched with the glitz and glamour of Tinseltown, there are endless bachelorette Hollywood party possibilities. And BottleMenuService is how to best party plan your bachelorette Hollywood club party packages. Los Angeles offers top-notch bachelorette Hollywood nightlife party destinations. One such venue is Playhouse Nightclub, which offers patrons some of the best bottle deals and bachelorette Hollywood club party packages. If you want to have a very Hollywood bachelorette party, head to Playhouse Nightclub. Treat your friends to VIP table service upstairs and take a shot for every celebrity that you see. Before you know it, you will have a bachelorette party that not even the bride will remember. Stick around long enough and you might even catch a surprise performance, which seems to happen pretty frequently at this Hollywood hot-spot. Enjoy LA nightlife! Show the bride-to-be a great time by getting VIP table/bottle service.
A quiet respectable night in will not make for a memorable bachelorette party. If you are local to Los Angeles, then all you need is a restaurant, transportation, nightclub and maybe some male dancers. If you are not local to Los Angeles then you will definitely need a hotel and a host to take you around town. At BottleMenuService, you will discover the best clubs in LA, best bottle deals, bachelorette party packages built to suit any budget, real VIP bachelorette bottle service and an array of bachelorette Hollywood nightlife party packages, such as transportation with party professional hosts to guide you through a-list Hollywood nightclubs, bachelorette bottle service and Bachelorette Hollywood Club Crawls.
BottleMenuService is your best partner when it comes to Bachelorette Party Weekends in Los Angeles and Bachelorette Hollywood party ideas for Los Angeles. Do not hesitate to get in touch with us directly and we plan your Bachelorette Party in Los Angeles and make sure it becomes a memorable one.
Bachelorette Hollywood · Best Hollywood/LA Club Crawl
Before a bride recites her vows and tosses the bouquet, consider joining the ultimate LA Club Crawl, Hollywood Blvd Crawl. Get access to current LA top clubs. Celebrate 'Your Last Fling Before the Ring' with complete velvet rope VIP on the Hollywood Blvd Crawl. Hollywood Blvd Crawl offers amazing nightlife deals and VIP clubbing discounts on bachelorette party packages. Bachelorette Hollywood Club Crawls are the perfect option for an entertaining night to share with your close friends and/or family. Hollywood Blvd Crawl VIP club tours guarantee an unforgettable memory before you tie the knot. Experience Hollywood's Top Nightclubs with FREE drinks, drink specials, and NO COVER! We want this to be the most memorable Bachelorette Hollywood party ever. So come crawl with Hollywood Blvd Crawl and let nightlife empower your life. More information available online at www.hollywoodblvdcrawl.com.
The Bachelorette party is one of the most memorable nights in a woman's life, and our staff will make sure that your group of girls have a blast. If you are planning a bachelorette party, birthday, our A-list team of nightlife coordinators will create a custom Bachelorette Hollywood LA Club Crawl party experience that will get you exactly where you need to be, when you need to be there. Allow BottleMenuService to be your ultimate Bachelorette Hollywood party provider. Whether a first-time visitor or LA nightlife veteran, we'd love to hear from you. Feel free to contact our Bachelorette Hollywood party planning team today to club crawl LA tonight nightlife at +1 (310) 749-9029.
Bachelorette Hollywood · VIP Party Inquiry
A closed door is a missed opportunity. At BottleMenuService the doors are always open. If you are planning a bachelorette Hollywood club party, birthday, LA club tour, or just an epic night out in Los Angeles, our A-list team of nightlife coordinators will create a custom Hollywood/LA nightlife experience that will get you exactly where you need to be, when you need to be there. Allow BottleMenuService to be your ultimate Bachelorette Hollywood party provider.
With our superb concierge service, big or small we can cater to any size of group and you are sure to get into top nightclubs in Los Angeles. Whether a first-time visitor or LA nightlife veteran, we'd love to hear from you. Simply enter your reservation below. Be as detailed as possible about your event. And we will reach out to you shortly. If you do not hear from us within 24 hrs, or if you desire, send us a text message at +1 (310) 749-9029. Want more and get more. Book your party bus LA club package at www.partybusnightclub.com
---
Bachelorette Hollywood
---