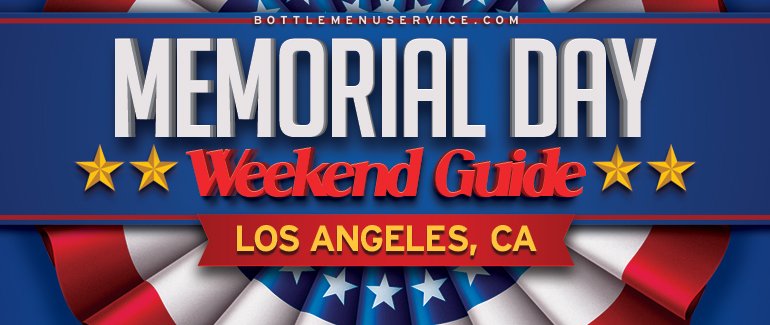 Still looking for the perfect Memorial Day Weekend event?? Not a problem. Check out our guide for a complete list of events, live shows, and more happening in LA near you. One thing's for sure; you will have the best MDW in LA by using our guide to this year's 18-best day parties and night clubs (May 25th – 27th) in Los Angeles for 2018. Now let's get to it!!
Your Complete guide to Memorial Day Weekend 2018 in Los Angeles
Memorial Day sets the tone for the summer. And we've got a 3-day weekend ahead of us. It's a good idea to plan ahead and do it up right. And if you're like me, you're probably headed to a party (or two). So you might be thinking, "What's going down on May 25th – 27th in LA?" Great question!! We have 18 parties lined up so you can start your Summer better than the best!!
From chic day parties to over-the-top nightlife; exclusive celeb hot spots to incredible hotel rooftops; there is something for everyone to get jiggy with this weekend (05/25-05/27) in LA. Read on for all of our top picks to revel in the Memorial Day three-day holiday. Check out any one (or 2) of these 18 awesome parties; and your MDW will 100% be a great one!! To RSVP w/ VIP, give us a call at (310) 749-9029.
** Heads up!! We will be adding events as they are announced; so check back often for more. **
---
Memorial Day Weekend: Best Things to Do in L.A. May 25
---
Memorial Day Weekend: Best Things to Do in L.A. May 26
---
Memorial Day Weekend: Best Things to Do in L.A. May 27
---
---
Los Angeles Memorial Day Weekend Events
---