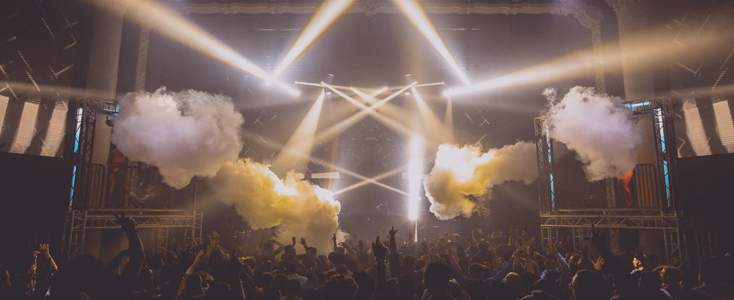 Avalon Hollywood · Most Popular Amongst EDM LA Clubbers
Avalon is one of Hollywood's most premiere and historic landmarks for EDM LA events and DJs like Tiesto, Calvin Harris, and Fatboy Slim. The killer sound system, cavernous space with four distinct rooms, and multiple bars are reasons why it's best for both live music and club nights. Plus Avalon is the only venue in L.A. to have a 24-hour license.
AVALON Hollywood hosts – Thursday: TigerHeat (18+) | Friday: Control (19+) | Saturday: AVALON (21+). The crowd can be a mixed bag, depending on the night. But if you're looking to dance, you likely won't be disappointed. ** Buying presale tickets [here] is a must. And, most of all, Avalon is the top hot spot for EDM Lovers to book bottle service in LA.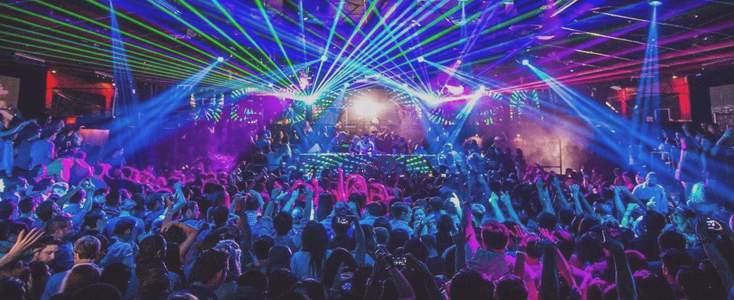 Create Nightclub · EDM LA Club for Adults
If you love Electronic Dance Music consider going to Create Nightclub in Los Angeles for a night of music brought to you by world-class DJs. There's no place that packs in the high intensity crowds that love EDM like Create.
Located in the heart of Hollywood, Create Nightclub has combined the lavishness of a luxury nightclub with the cavernous space and technology of a super club music venue. Neon hues, sleek lounge areas, and glossy finishes accentuate the ultra chic décor, while the real highlight comes from the main room; a dance floor and stage that take up the majority of the venue's whopping 20,000 sq. ft. of floor space.
Parties at Create Nightclub offer stylish patrons the option of both a pumping club with two dance floors and an intimate lounge experience. Meanwhile, a large, Asian-themed outdoor area provides refuge from the spacious interior when the sultry crowds start to really heat up.
Create brings in both A-list DJs as well as live acts to perform. The DJs at Create mostly spin thumping electronic music. But the venue also puts on shows of rock and hip hop artists from time to time.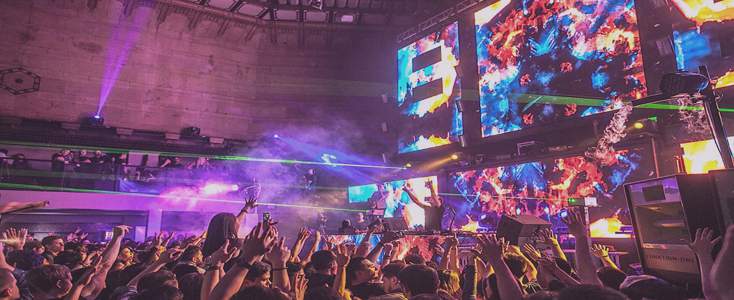 Exchange LA · Hottest EDM LA Downtown Destination
Housed inside the former Los Angeles Stock Exchange building, Exchange LA serves as a clear indication of Downtown L.A.'s nightlife resurgence. With a multi level venue that fits over 1500, Exchange is Downtown L.A.'s go-to spot for electronic dance music.
This massive, 4-story building has all of the glamor and production that you would expect from any top nightclub in LA. A 200 sq. ft. LED wall with 1.25 million bulbs provides club-goers with jaw-dropping audiovisuals; complete with out of this world laser shows, CO2 blasts, and stunning confetti drops.
The elevated stage has been graced by the likes of Armin van Buuren, Fedde Le Grand, Ferry Corsten, Green Velvet, and Seth Troxler. Need more convincing? Heads up! The typical GA line stretches down both sides of the building. So buying presale tickets [here] is highly recommended.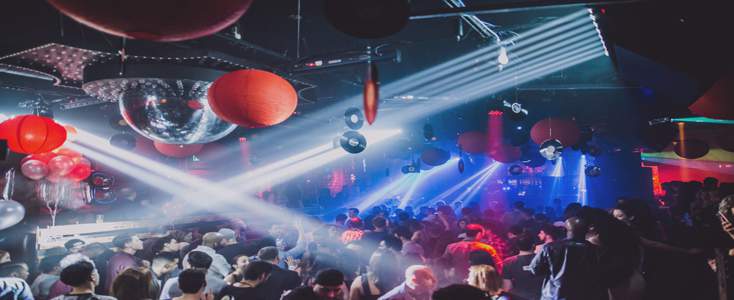 Sound Nightclub · Hollywood EDM LA Heavy Hitters
Sound Nightclub is sexy, intimate and caters to those who are there for the music. It's one of Hollywood's smaller clubs. But it brings in some of the biggest acts in dance music. And, furthermore, sells out fast; as capacity is very small.
The sound system here is sensational. You will find yourself coming back here just for that reason alone. Sound never fails to deliver. The talent is top notch. The bartenders are friendly. And the crowd vibe is like no other.
If you want a true Hollywood club experience with great music, check this place out. Everyone from Armin van Buuren to Carl Cox has taken the stage at Sound.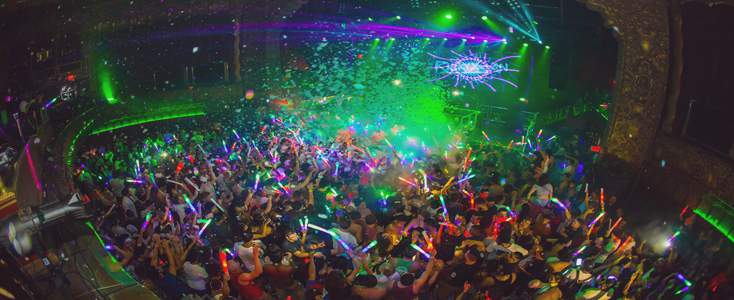 Belasco Theater · Massive EDM LA Club Party Destination
The Belasco Theater on Hill Street in Downtown L.A. is a multi-purpose event complex, perfect for large-scale electronic music events when booked. Multiple levels, state-of-the-art sound and lighting technology easily put it on par with the other large Downtown venues.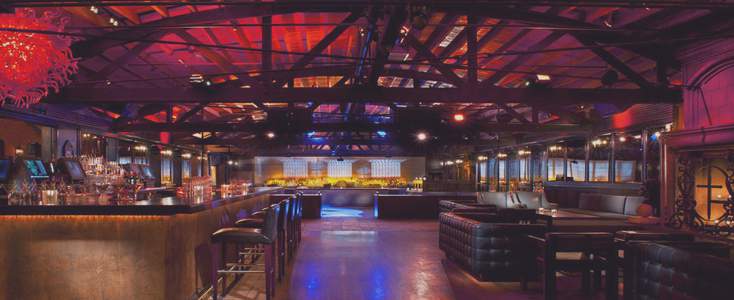 The Abbey · Impressive EDM LA DJ Destination
You may be thinking The Abbey isn't a club. Well, it kinda is. First, the West Hollywood landmark attracts legendary DJs; both while they're playing and while their just out for a drink. It has a pretty big dance floor, male AND female go go dancers, and strong drinks (at decent prices). Plus it's a lot of fun!!!
You won't feel out of place at this predominately gay venue; as its very mixed and straight friendly. You can dance the night away here. And get lost in the music; just like at the other clubs I've mentioned. Plus the Abbey has a TON of bathrooms. And, most of all, no cover charge unless there are special events taking place.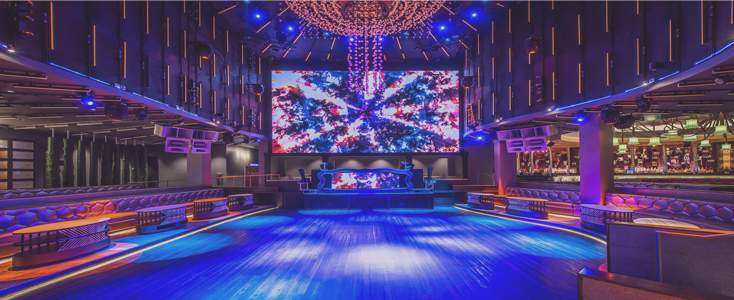 Time Nightclub · Best EDM LA Clubbing Lifestyle in OC
Time Nightclub is one of the most popular clubs in the OC. Features some pretty big EDM (and hip hop) talent depending on the night. Time Nightclub has a free guest list on most nights.