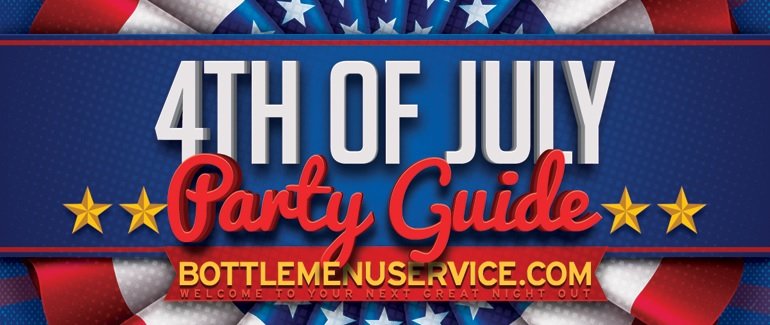 Nightlife in LA: 4th July Parties
Fourth of July: A Complete Guide to This Year's events at the best exclusive L.A night spots; July 3rd thru July 4th, 2018.
Address:
Los Angeles (Hollywood)
,
CA
Phone: +1 (310) 749-9029
Featured Venues:
1 OAK LA · W Rooftop · Circle Bar · Playhouse · Le Jardin LA · Plus, Yacht Party Cruise!
Event Dates: July 3rd – July 4th, 2018 7:00 PM – 3:00 AM PDT
Looking for things to do this 4th July around the L.A. area? It's time to light up nightlife in LA!! July 4th is almost here and with it comes two action-packed days and nights of Independence Day parties. From the W Rooftop in Hollywood to events at the best exclusive clubs in LA. This is your complete guide to all the best parties – on both land and water – to celebrate the 4th in LA.
We handpicked some of the events we can't wait to attend. So make sure to check out our full guide to July 4th Independence Day parties and events below. Choose any of these amazing events; and your Pre 4th July and or July 4th will be a great one!! Looking to upgrade your nightlife? Take your 4th of July to new heights with decadent bottle service so you and your group can party all night without interruption. Questions?? Please feel free to give us a call at (310) 749-9029. Now let's get to it!! Here's our shortlist of top Fourth of July events.
Santa Monica Red White & Brew Pre 4th July Party Crawl
Red White & Brew Pub Crawl Santa Monica with more than a half dozen bars along Main Street; offering drink specials, DJs & more!!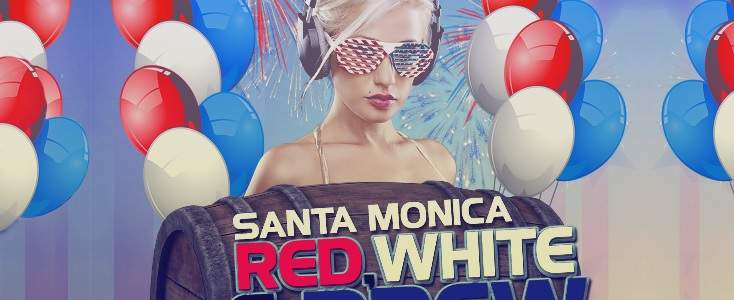 Time to put the Red, White, & Brew and head out to the World Famous Pub Crawl. Multiple venues with some mind numbing drink specials like $4 draft beers; 2 for 1 well drinks; $5 shots. * And tickets start as low as $7. *
Where: Circle Bar, 2926 Main St, Santa Monica, CA 90405
Date | Time: Tue, Jul 3rd, 2018 @ 7:00 PM – 2:00 AM PDT
Cost: $7 – $29 | Tickets and Info
---
Wale | Playhouse Pre Fourth July Party
Get ready for a star-studded Pre 4th July special event with Hip Hop star Wale at Playhouse Nightclub; July 3rd at 10 pm till 3 am PDT.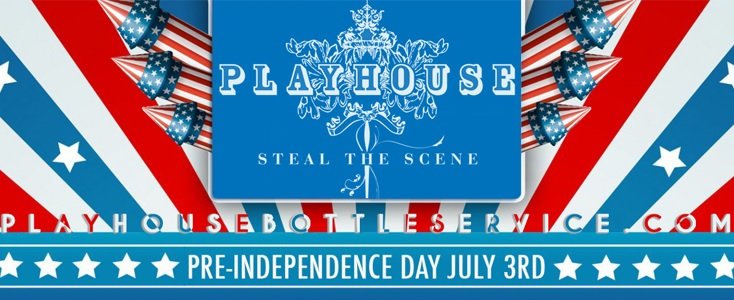 Get ready for a special event! L.A.'s biggest Pre 4th July night out is coming to Playhouse Nightclub in Hollywood! Party at Hollywood's premier entertainment venue with 700+ and one of the biggest names in hip hop; July 3rd with Wale LIVE at Playhouse!!
Where: Playhouse Nightclub, 6506 Hollywood Blvd, Los Angeles, CA 90028
Date | Time: Tue, Jul 3rd, 2018 @ 10:00 PM – 3:00 AM PDT
---
Vibe W Rooftop Pre 4th July Special Edition Club Life
Feel the VIBE with Night Swim ft. DJ Coolwhip; 12 stories up at W Hollywood Rooftop. SWIM attire OK; "Red White & Blue" attire best!!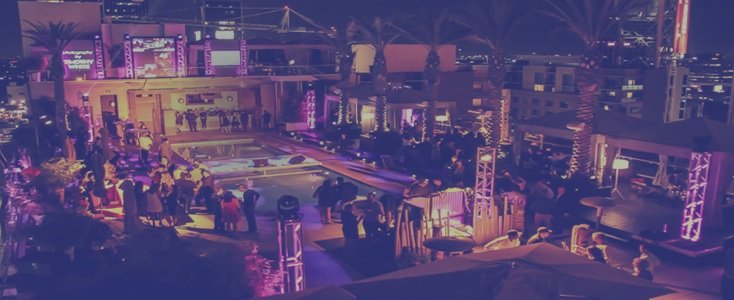 The W Hollywood is hosting a sky high Pre 4th July in LA. And everyone is invited!! Get your thrills with a special event at the magnificent W Hollywood Rooftop. Enjoy spectacular skyline views and a beautiful crowd to boot as you VIBE out at this dynamic rooftop that provides a perfect backdrop for your pre 4th July in LA!! If you're looking for some fun, great drinks & lively night out; then the W is not to be missed!!
Where: W Hollywood, 6250 Hollywood Blvd, Los Angeles, CA 90028
Date | Time: Tue, Jul 3rd, 2018 @ 9:30 PM – 2:00 AM PDT
Cost: $20 – $75 | Tickets and Info
---
1 OAK Tuesdays 4th July 1 OAK LA
Complete with insane lighting, 1 OAK is the top night spot in LA to celebrate the 4th July. The 1-of-a-kind party scene; July 3rd at 1 OAK LA.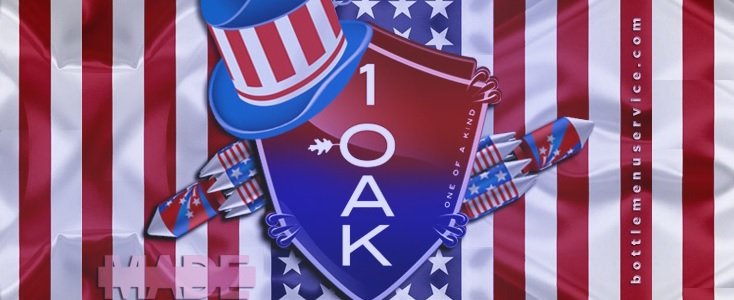 Now it's Tuesday; and you're asking yourself, "What are the best clubs in LA on a Tuesday?" If you're thinking that Tuesday won't be a big night to party in LA; then you haven't been to 1 OAK Tuesdays. Superstar entertainers, atmosphere and unparalleled VIP service are what set it apart. 1 OAK Tuesdays are constantly being hosted by the biggest names in Hip Hop like Rick Ross, Travis Scott, Lil Wayne, 2 Chainz; and July 3rd will be no exception!! For star treatment minus the hours waiting in lines; secure a table with bottle service at
(310) 749-9029
.
Where: 1 OAK, 9039 Sunset Blvd, West Hollywood, CA 90069
Date | Time: Tue, Jul 3rd, 2018 @ 10:30 PM – 2:00 AM PDT
---
LA to Ibiza Open Air // Le Jardin
Party Ibiza style in Hollywood at a beautiful open-air venue; July 3rd at Le Jardin LA. This pre 4th July party will be off the hook!!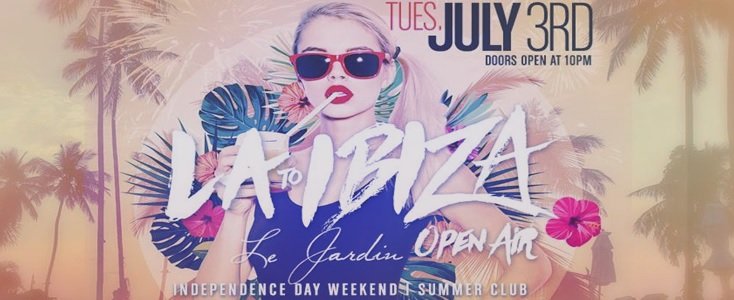 This Independence Day Weekend, for one night, we take what makes Ibiza parties world-renowned and bring that thrill and excitement to LA! It's not just regular party, it's an experience that you will remember for a long time. Grandiose sexy shows & illustrious DJs that will mix their magic and set the dance floor in flames!!
Where: Le Jardin, 1430 N Cahuenga Blvd, Los Angeles, CA 90028
Date | Time: Tue, Jul 3rd, 2018 @ 10:00 PM – 3:00 AM PDT
Cost: $25 – $80 | Tickets and Info
---
Pier Pressure July 4th Yacht Party Los Angeles Tickets
Pier Pressure 4th of July Yacht Party. So-Cal's Biggest & Best Yacht Party for 7 Years!! 3 Decks | 2 DJs | Fireworks + Amazing Cruise.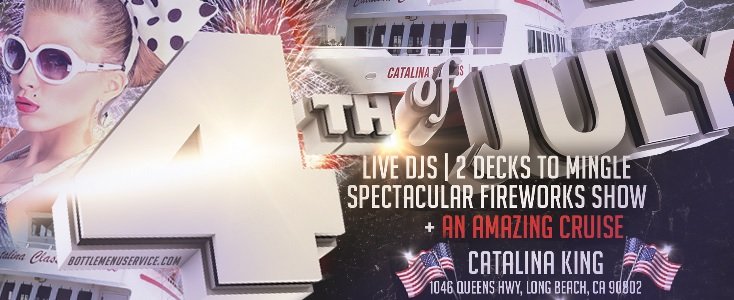 Pier Pressure gives you a glorified view of fireworks from the decks of the 350 person California King Yacht. 3 levels with fully stocked bars to help get in the celebrating mood; plus DJs on each floor will be busting out classic House and other party jams. Cool off on the Long Beach Harbor as you take in the sights of the city skyline; and an impressive fireworks display will cap off your night in patriotic fashion!!
Where: Catalina King Yacht, 1046 Queens Hwy, Long Beach, CA 90802
Date | Time: Wed, Jul 4th, 2018 @ 6:30 PM – 11:00 PM PDT
---
---
4th July Party Guide Los Angeles
---