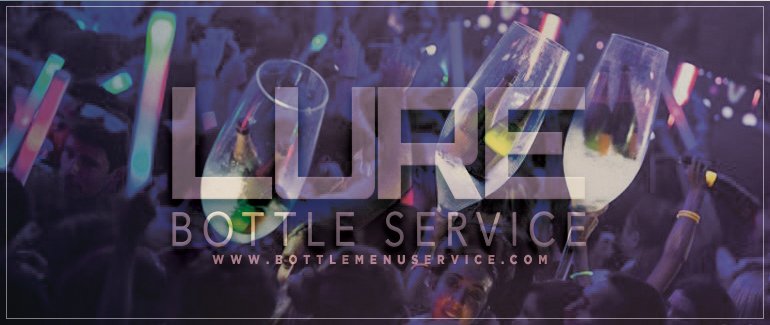 2017: Hollywood Nightclubs Los Angeles Nightlife:
Lure Bottle Service VIP Clubbing LA
Where: 1439 Ivar Ave. (Hollywood) Los Angeles, CA 90028
When: Fri-Sat, 10:00 PM – 2:00 AM
Venue Type:
Nightclub · Bottle Service · Celebrity · Hip-Hop / Top 40 · Dance Club
Capacity: 1000
---
Lure Bottle Service redefines L.A. nightlife. Just off of Sunset Blvd, there's a club where you might just feel compelled to walk into. Get there early or pony up for table service to fully enjoy everything Lure Hollywood has to offer. The huge main room has a giant stage, LED walls, and motion-sensitive LED screens for a seriously awesome party environment. This is one of the best clubs in LA. And, yes, bottle service is how to best enjoy the most popular, top-ranked LA club nightlife destination, Lure.
Bottle Service
Table Minimums
Venue Profile
Dress Code
How Can We Help?
YouTube
What is LURE Bottle Service?
Bottle service is how to guarantee you have a great time getting the prime real estate in the club. And if you don't already have some girls in your group, table service is definitely best for you. Experience unrivaled VIP table service at the most spacious tables to pop bottles in L.A. nightlife. Bottle service is a great ice-breaker and not as smarmy as trying to buy a girl a drink at the bar. Trust me, the pretty reality star ten feet away wearing those sky-high 'Jimmy Choo' shoes would love a place to sit. Bottle specials and VIP packages are available upon request.
Bottle Service Menu
LURE Bottle Service · VIP Table Minimums
How much is VIP table service at LURE? * Table minimums may increase due to holidays and/or special events.
---
---
Small table located in the back of the club near the bar.
---
Main Room Table (Special #1)
Table located in the main room of the club. 2 bottles of Ketel One Vodka.
---
Main Room Table (Special #2)
Table located in the main room of the club. 2 Premium Bottles of Choice (ie. Ciroc, Grey Goose, Belvedere, Don Julio).
---
Large table located on dance floor close to DJ stage.
---
Elevated table located on the stage and adjacent to DJ.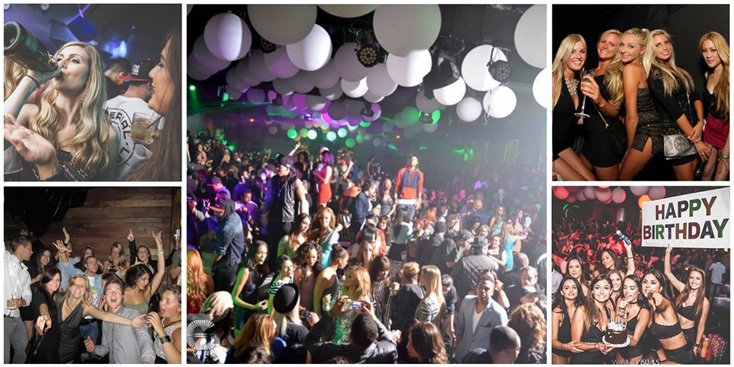 Lure Bottle Service · Venue Profile
Motion-sensitive LED screens? Room for more than 1,000 people? Multiple bars? You got it! Lure Nightclub can be compared to the Las Vegas of Los Angeles. Situated in the heart of historic Hollywood, the ultra-glam Lure Nightclub attracts top DJs from across the world with its massive dance floor and 50,000-watt Line Array sound system.
Lure Nightclub is the place to go for a classic L.A. nightlife experience. The venue has VIP bottle service, a dress code, and a mostly open format, top 40 and hip-hop playlist. Fridays and Saturdays are when to experience the cutting-edge in cool clubbing L.A.'s Lure.
Venue Floor Plan
Lure Bottle Service · Dress Code
Dress code is required to ensure entry into LURE, especially for men. To avoid any problems getting into the club it is recommended that men wear nice pants or jeans, a collared shirt or sport coat, and dress shoes. Please avoid shorts, sandals, hats, and athletic attire. If you are not sure if your clothes will pass the dress code play it safe and dress nice.
Many people have questions about the dress code at L.A. top clubs. And one area that always seems to draw more uncertainty is footwear. In order for men to be on the safe side, dress shoes will always be accepted. Work boots or athletic workout shoes and sandals will also always be a no go. That leads us to a gray area. Many sneakers are quite fashionable and expensive. These types of shoes are usually a go, but can depend on the event. During holiday weekends and major events, LURE can be more strict on the dress code.
Most of the time Los Angeles nightclub dress codes are catered toward what men need to wear to get into the clubs. Women can get away with wearing almost anything they want. However, we have seen instances where flip flop sandals were looked down upon. A cute or sexy dress that fits your body type with a nice set of heels will always work.
In order to get into LURE Nightclub, you want to catch the attention of the door hosts and promoters. They are usually the ones that want to make sure the best looking ladies get into the club quickly. Choose a dress that has vibrant colors to stand out. Always wear heels, even if they hurt, and NEVER EVER take them off.
LURE Bottle Service VIP RSVP · How Can We Help?
Simply fill out the form below to submit your VIP RSVP directly to LURE. We will send you a confirmation and keep you in the loop each step of the way. Plus our services come at no cost to you.
Watch as one of the most unforgettable nights of your life unfolds … w/ top DJs spinning sick beats and a sexy and sophisticated decor you can't help but give into cool clubbing L.A.'s LURE. If you do not hear from us within 24 hrs, or if you desire a quicker response, please send us a text message at at +1 (310) 749-9029.
---
Lure Nightclub
1439 Ivar Avenue
Los Angeles
,
CA
90028
United States
---
Lure Bottle Service
---