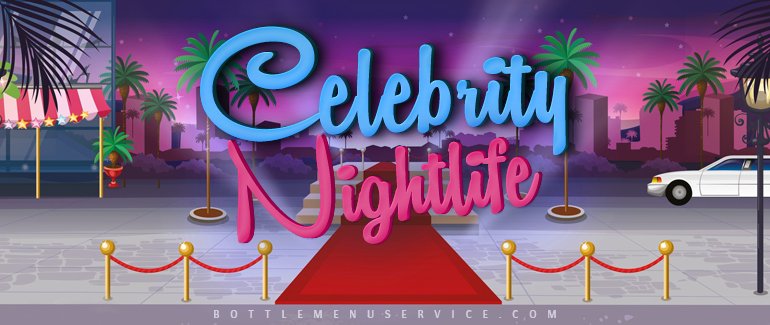 Celebrity Nightlife LA Insiders Guide
Lights, camera, action! The stars shine bright in La La Land!!! Los Angeles is famed for A-list celebrity sightings and opulent nightlife. Star-studded parties and lively nights out on the town are an integral piece of Los Angeles celebrity culture. Like the rest of us, celebs enjoy dancing, living it up, and letting loose. And celebrity nightlife definitely runs wild in LA!!!
Only The Best Exclusive LA Clubs Attract Elite Celebrity Nightlife
The glitz and glamour of Hollywood celebrity nightlife creates a mystique that has many people dreaming of being a part of…even if just for an evening. But keep in mind that only the best exclusive Hollywood clubs have the ambiance to lure L.A.'s jet set elite and celebrity. Hence, you can't just simply go out to any club and expect to rub elbows with these stars. Furthermore, nightclubs and lounges seem to come and go every week in Los Angeles. One minute, a place can be the hottest spot in town, with every famous face in Hollywood walking in and out of its doors, and the next it can be as irrelevant as last week's Variety.
7 Best Celebrity Nightlife LA HotSpot Destinations
Stargazing takes on a different meaning in Tinseltown. While there's no guarantee you'll spy a familiar face when you're here, there are some locations where you can up the odds. Here are seven of most talked about LA clubbing hot spots right now; ranked by where the most celebrities have been spotted. Hit up any of these joints and you're guaranteed a fabulous night on the town that might just turn into a star-studded affair. So put on your sexy best shiny dress and heels and head over now. Hope you're on the list!!!
---
Celebrity Nightlife
---