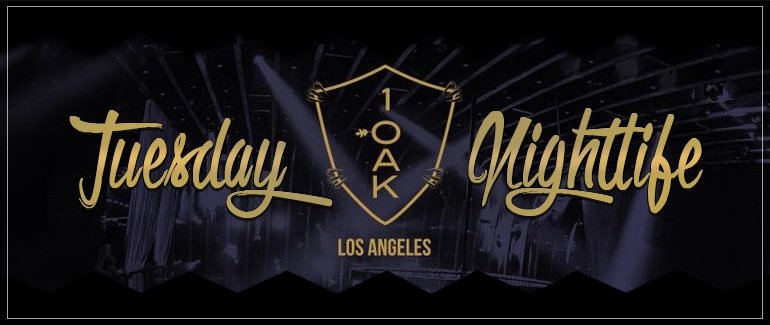 1 OAK Tuesday · 1 OAK LA
1OAK Tuesday's #MADEAT1OAK is known for its discerning door policy and its celebrity-heavy clientele. 1 OAK brings glam nightlife back to Sunset Strip with glamour warehouse of top notch Hip Hop music artists and events. And since this area is known for its wild nights, that is exactly what 1OAK provides.
Address:
9039 Sunset Blvd
,
West Hollywood
,
CA
Phone: +1 (310) 749-9029
Nights Open: Tues, 10:00 PM – 2:00 AM
Discover 1 OAK Tuesday LA top club nightlife lifestyle. The One-Of-A-Kind brand is known around the world for their keen sense of style, enduring design and unrivaled fun. 1 OAK Tuesday nights are freaking awesome!!! Complete with an insane lights display controlled by the DJ, 1 OAK is the top party spot to be for your Tuesday night any occasion event!!!
Tuesdays
Bottle Service
Reservations
Dress Code
Venue Profile
Venue FAQs
Party Scene
---
1 OAK LA
9039 Sunset Blvd
West Hollywood
,
CA
90069
United States
---
1 OAK Tuesday Best LA Club
---