Top 17 for 2017: L.A. Party Spot Rooftop Bars
Beverly Hills Rooftops
Downtown Los Angeles Rooftops
Hollywood Rooftops
West Hollywood Rooftops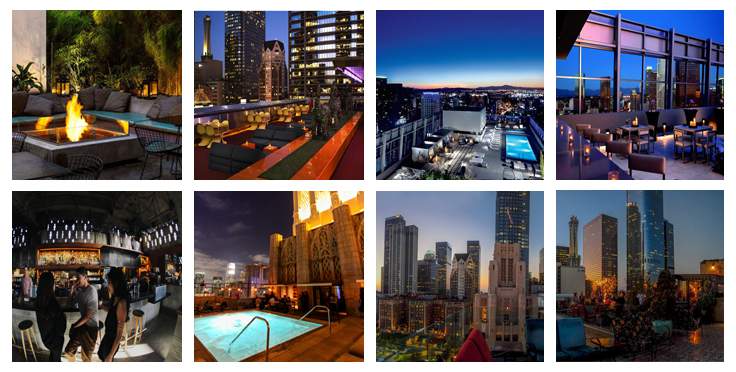 TOP 4 BEST ROOFTOP BARS LA DOWNTOWN
Downtown Los Angeles is definitely on the come up as a place to live and work. And it's without a doubt one of the best spots in town to throw back a few cocktails. We should know. After serious deliberation, numerous parking battles, and more booze than is healthy, we discovered the best rooftop bars in Downtown LA.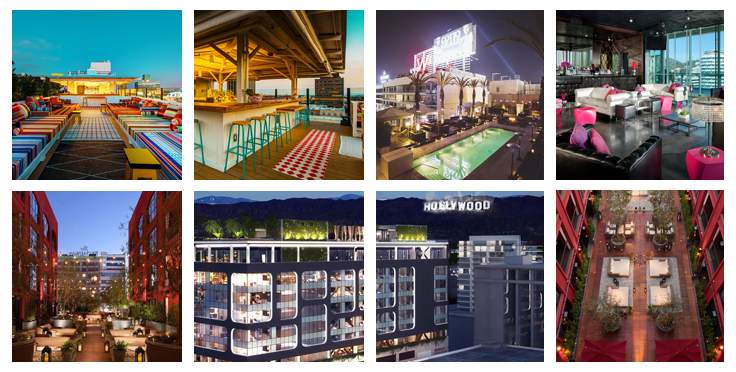 TOP 4 BEST LA HOT SPOT ROOFTOP BARS IN HOLLYWOOD
Hollywood is the Tinseltown land of glitz and glam. Luckily, there are more than enough rooftop bars in Hollywood where you can chill out with a drink and live the good life. Forget the four figure cost of staying overnight in Hollywood havens for the rich and famous. Instead, get a little outdoor action up on the roof where breakfast, booze, lunch or dinner can be yours for a lot less. Hollywood rooftop bars serve exquisite food, flavorsome drinks, and stunning view of the city.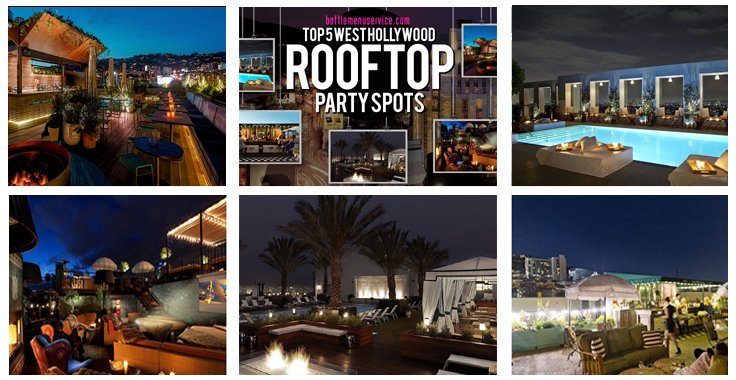 TOP 5 BEST ROOFTOP BARS IN WEST HOLLYWOOD
West Hollywood rooftop bars come in every style. They offer striking views, cool crowds and imaginative cocktail menus. Guests can relax in quiet sanctuaries, or go wild in lively clubs. West Hollywood has the highest concentration of rooftop bars in LA. And there's no shortage of options for exciting rooftop barhopping. Here are a few of our favorites.
---
Best Rooftop Bars Los Angeles
---