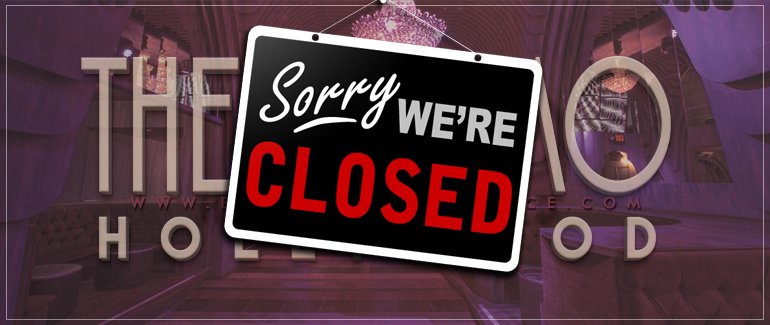 LA Top Club Party Destinations 2016
Cosmo Hollywood · The Cosmo LA Club
Address: 6364 Hollywood Blvd
Los Angeles, CA, 90028, USA
Capacity: 350
Venue Type:
Nightclub · Lounge · Upscale · Bar · Dance Club
Hours of Operation:
Thurs-Sun: 10:00 pm – 2:00 am.
---
Welcome to the Cosmo Hollywood. A psychedelic spin on old-Hollywood decadence, the Cosmo delivers bold, indulgent nightlife encounters. From sparkler twirling on the dance floor to extravagant crystal chandeliers cascading overhead, it may be said that this megawatt nightclub is only paralleled in opulence to the West Coast socialites which frequent. A nightlife palace cast in regal purple tones, the Cosmo is a chic wonderland of the eclectic persuasion and the proud host of countless parties not to be missed or easily forgotten.
---
Venue Profile
Bottle Service
How Can We Help?
Cosmo Hollywood · Venue Profile
Located where Hollywood Blvd meets Cosmo Street, the Cosmo Hollywood is smaller than many of the other after dark L.A. nightlife spots on Hollywood Boulevard. The Cosmo Hollywood boasts 2,900 square feet and exudes two parts Great Gatsby-esque party mansion, one part 16th Century Cathedral. With an overall modern Gothic aesthetic, the Cosmo is complete with fancy sound and lighting systems, the usual tufted booths and dance floor. There is also a mezzanine with deejay booth and private VIP suite. Cosmo Hollywood combines their dramatic design scheme with a lineup of impressive deejay talent to create an intimate yet exciting nightlife environment.
Designed by Kris Keith of LA-based Spacecraft, the interior has a Gothic feel with ribbed vaulting and high archways that accent the custom crystal chandeliers dangling above the dance floor. Tufted booths surround the dance area on both sides, while a mezzanine level boasts a VIP suite and private DJ booth. Club connoisseurs will be pleased by the state-of-the-art EAW sound system and lighting by FYXX Entertainment, which includes three LED walls. The Cosmo redefines the VIP experience in glam style.
Cosmo Hollywood · VIP Tables · Bottle Service
Discreet cathedrals stocked with dangling chandeliers, beautiful women in tutus and men on stilts teetering through the madness to deliver you vodka. Part the curtains for the Cosmo, a nice little place to bring you the type of morning-after memories that couldn't possibly have actually happened, but did, on Hollywood Blvd at Cosmo Street.
Prepare for many nights of decadence and debauchery old-Hollywood-style inside COSMO HOLLYWOOD. Lose yourself in a trance of cocktails, chandeliers and mind-blowing sounds. Cosmo Hollywood bottle service can be described as intimate, yet crazy party atmosphere. The initial cocktail menu features several riffs on the classic Cosmopolitan, including The Cherry Cosmo with Grey Goose Cherry Noir, orange liqueur, white cranberry juice, and a splash of lemon juice. Martinis are also prominent, with selections like The Cucumber Martini, which mixes Grey Goose, Grand Marnier, simple syrup, and cucumber and lime juices.
The Cosmo Hollywood is where a lot of people will sit, dance, and make merry on the backs of those booths. And where, yes, the female staff will dress in pretty revealing leotards and tutus.For partiers looking for an exclusive party experience, opulent booths surround the chic space and central dance floor providing an opulent taste of the high-life.
Free Party Planner · How Can We Help?
Let our free concierge service help you plan the best birthday. BottleMenuService offers an unparalleled database of L.A. top nightlife venues. Whether you're looking for a chic lounge, trendy mega-club or simply need a little input, BottleMenuService gives you insider access and perks to the most exclusive and in-demand nightlife hot spots – completely free of charge.
For a spectacular Birthday or All Occasion event, give us a call +1 (310) 749-9029. Furthermore, customers can inquire out about special amenities like VIP admission, table discounts, photographer and more via our online form. Whether you need a few recommendations or help with booking and arrangements, we will provide free, customized party planning service so you can have a truly special birthday.
---
The Cosmo
6364 Hollywood Blvd
Los Angeles
,
CA
90028
United States
---
Cosmo Hollywood Nightclub Los Angeles
---