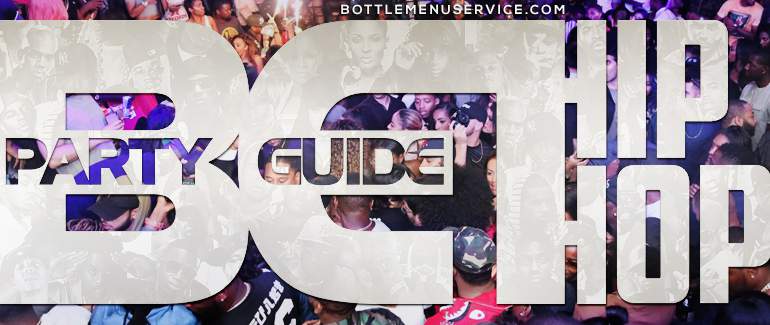 BET Weekend After Party Events Guide
2018: BET Hip Hop Awards Weekend Special Events Guide: Most popular BET Weekend Awards after parties on June 21-24th · best exclusive Hollywood BET Hip Hop after party destinations · celebrity hosted performance parties and BET events at LA top clubs.
Address:
Los Angeles (Hollywood)
,
CA
Phone: +1 (310) 749-9029
Event Dates: June 21st – June 24th, 2018 10:00 PM – 2:00 AM PDT
Featured Venues:
Hyde Sunset · Playhouse · Lure · Le Jardin · Nightingale · Ohm Nightclub · Poppy LA
Featured Artists:
Lil Uzi · Nas · 2 Chainz · Gucci Mane · Yo Gotti · Travis Scott · and many more!!
It's almost time for the 2018 BET Awards. Every year BET Weekend is one of the biggest parties!! And we know you are dying to know what it's like to party alongside some of the biggest name celebrities inside the best clubs in LA. Well, now you can find out. When the BET Hip Hop Awards are in town; all the hottest clubs in Hollywood are packed with celebrities galore.
Join the ranks of Hollywood Royalty as you enter the livest parties you have ever been to. Los Angeles has long been home to the BET Awards. This large city is never short on fun or glamour and is the perfect destination for the BET Experience.
Here is your BET Weekend Hip Hop Party Events Guide to the most popular BET Weekend Hip Hop Awards parties in LA. Your celebration should be custom!!! Make an early VIP table request to enhance your BET Experience. To Rsvp, please call +1 (310) 749-9029.
BET 2018 Party Guide
BET RSVP | Join The Party
Frequently Asked Questions
BET Experience Party Scene
---
BET Weekend HipHop party guide
---