Le Jardin LA | Yurizan Beltran Bday
Le Jardin Friday | Yurizan Beltran Bday Soiree
Le Jardin LA Birthday Celebration for Adult Film Star Yurizan Beltran on Friday, November 10, 2017 at Le Jardin, Los Angeles, CA on 11/10/17, at 10:00 PM to 2:00 AM PST.
Address:
1430 N Cahuenga Blvd
,
Los Angeles
,
CA
Phone: +1 (310) 749-9029
Event Date: Nov 10th, 2017 10:00 PM – 2:00 AM PST
Join us for a very sexy special event in celebration of Adult Star Yurizan Beltran's Official Birthday Bash at Le Jardin, Nov 10. Dozens of top adult film stars will be getting dirty and flirty on the dance floor with sick beats powered by L.A.'s favorite DJ Bizzy. Grab your friends and navigate your way to Le Jardin located in the heart of Hollywood. To RSVP w/ VIP, please call +1 (310) 749-9029.
Venue Profile
VIP Reservations
Dress Code
Venue FAQs
Table Minimums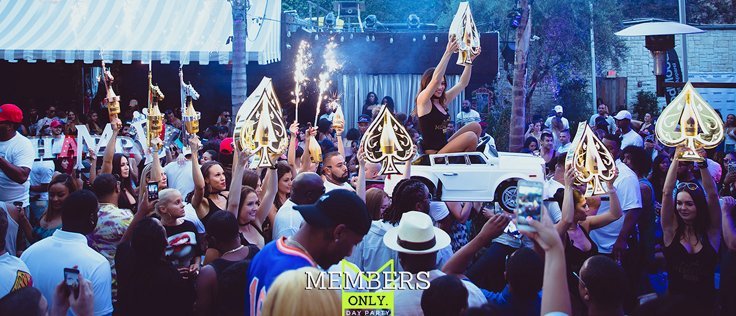 VIP Tables RSVP | Le Jardin LA
Are you considering celebrating in true VIP style? Drop us a line and we'll provide you with all the info you need. We will send you a confirmation and keep you in the loop each step of the way. Plus our services come at no cost to you.
Bottle Service Menu
Simply fill out the form below and watch as one of the most unforgettable nights of your life unfolds. If you do not hear from us within 24 hrs, give us a call +1 (310) 749-9029.
* View our FAQs about Le Jardin list of did you know fun facts!!!
** Check out the table floor map to see the VIP table locations. **
Lounge | Small Table
4 GUESTS | $450 MIN
VIP table in lounge (limited).
---
Main Room | Special (Limited)
8 GUESTS | $800 MIN
Table in main room with [2] Premium Bottles of Choice.
---
Main Room | Large Table
8-10 GUESTS | $900 MIN
VIP table in main room.
---
Dance floor | Large Table
12 GUESTS | $1,500 MIN
VIP table on dance floor.
---
DJ Table | Large Table
12 GUESTS | $2,000 MIN
Prime table next to DJ.

---
Le Jardin
1430 N Cahuenga Blvd
Los Angeles
,
CA
90028
United States
---
---