Lure Nightclub Saturday October 22
Best Exclusive Clubs in Los Angeles · Where to Party Saturday Nights
Lure Nightclub · Lit Saturdays
Address: 1439 Ivar Ave
Los Angeles, CA, 90028, USA.
Event date:
Sat., Oct. 22, 2016 at 10:00 pm – 2:00 am.
Venue Type:
Nightclub · Live Music · Bottle Service · Dance Club
Capacity: 1000
---
High-octane ambiance meets high-end indulgence within L.A.'s ultra-exclusive Lure Nightclub. Experience the best of VIP Clubbing L.A. on October 22nd 2016 at Lure Nightclub, 10pm to 2am. Upscale celebrations are the ultimate status symbol so immerse yourself in celebrity style at the critically acclaimed Lure Nightclub, located at 1439 Ivar Ave in the heart of Hollywood. Customers can book VIP tables, plan and execute custom party packages, and/or make a guest list reservation by calling http://bottlemenuservice.com/uk-largest-dating-site-free/, or via our online reservation form.
Take Advantage of Bottle Specials
---
Bottle Service
Venue Profile
Dress Code
VIP Party Assistance
Fetty Wap Halloween
YouTube
Lure Nightclub · Bottle Service
Lure Hollywood is one of the top nightclubs in L.A. that features "Vegas-style" seating at the most spacious tables and booths. Moreover, BottleMenuService.com is the where to find best group "bottle service" rates and bottle service special offers when planning group events. While most clubs sell bottles at same price, BottleMenuService specializes in negotiated group packages and bottle service rates. BottleMenuService allow customers the flexibility to choose the price and amenities that fit their needs. (Pricing and availability upon request.) The Group Pricing option is a very easy, often overlooked feature that can be arranged easily by calling http://bottlemenuservice.com/uk-largest-dating-site-free/.
Lure Hollywood is best club in LA to experience the most amazing "all-eyes-on-me" bottle service presentation. Customers are able to enjoy the best of bottle service VIP from the comfort and privacy of a reserved VIP section. And, most of all, if you don't already have some girls in your group, a bottle service reservation is definitely best for you. Bottle Service is a great ice-breaker and not as smarmy as trying to buy a girl a drink at the bar. Trust me, the pretty reality star ten feet away wearing those sky-high 'Jimmy Choo' shoes would love a place to sit. VIP tables are prime real estate inside this L.A. hot spot. Lure has over 30 tables surrounding the dance floor for those guests who are looking for bottle service.
View Bottle Service Menu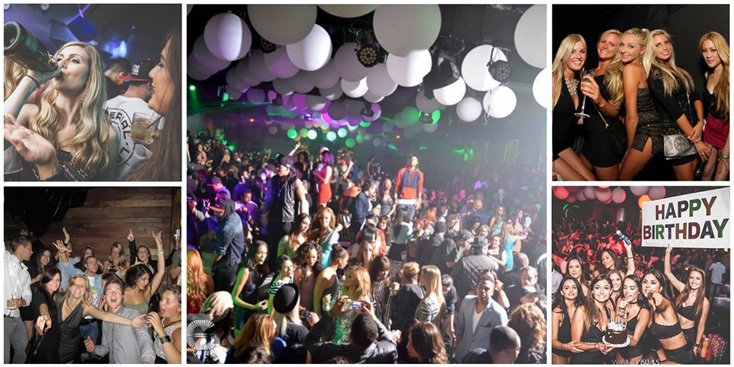 Lure Nightclub · Venue Profile
Motion-sensitive LED screens? Room for more than 1,000 people? Multiple bars? You got it! Lure Nightclub can be compared to the Las Vegas of Los Angeles. Situated in the heart of historic Hollywood, the ultra-glam Lure Nightclub attracts top DJs from across the world with its massive dance floor and 50,000-watt Line Array sound system. This is the place to go for a classic L.A. nightlife experience. The venue has VIP bottle service, a dress code, and a mostly open format, top 40 and hip-hop playlist. Saturdays are when to experience the cutting-edge in cool clubbing L.A.'s Lure.
Find your favorite VIP section reserve in the club
Lure Nightclub · Dress Code
Lure Nightclub dress code policy for guests is strictly enforced. Fashionable, upscale attire is required to be granted entry. Lure maintains the highest standards of dress attire for all of their patrons.
First off, What's not allowed? As you now know, just because it is against the formal dress code doesn't necessarily mean it won't occasionally get through the door. Often times if you show up with a very stylish look, things are overlooked. Still, be mindful that these are things that are universally "not allowed" per official dress codes: baggy jeans, sports hats, tennis shoes, shoes that are considered too "sports like," shorts, cut-offs, Capri's, jerseys, and beanies.
What about denims or jeans? Jeans are completely acceptable at every club in LA. You just want to make sure that your jeans look good, as most LA top clubs frown upon torn, rugged jeans. Also, you shouldn't try to walk in wearing really baggy jeans. You will get rejected. Probably even laughed at. Bad idea.
What about my shoes? You are always safe with leather and dress shoes. You can even occasionally get away with low profile "tennis shoes" as long as they look dressy enough and don't have any huge logos on them. Have some trendy kicks that you want to wear out? Officially, they aren't allowed, but most L.A. clubs are relaxing the rules on shoes if you compensate elsewhere in your outfit. Have on a STYLISH collared shirt, tie, jacket, nice pants with your fashionable sports shoes? Technically speaking it's against the "rules," but you might be just fine.
Halloween 2016: Nightmare at Lure Nightclub with Fetty Wap
Experience L.A.'s biggest Halloween bash on October 29th 2016, 9:30 PM to 2:00 AM. Hollywood's hottest nightclub combines with one of the music industry's biggest stars, Nightmare at Lure with FETTY WAP!!! Get ready for a haunting evening full of devilish drinks and dancing to EDM and Hip Hop powered by top DJs in this renowned mega-club complete with cutting-edge lighting and sound systems, LED walls, and plush lounge seating for a spooky and sinfully sexy night at L.A.'s Lure (21+). For more info, call http://bottlemenuservice.com/uk-largest-dating-site-free/.
---
Lure Nightclub
1439 Ivar Ave
Los Angeles
,
CA
90028
United States
---
---