Lure Nightclub Saturday November 19
Best Exclusive Clubs in Los Angeles · Where to Party Saturday Nights
Lure Nightclub · Saturdays
Address: 1439 Ivar Ave.
Los Angeles, CA 90028.
Event date:
Saturday, Nov 19, 2016 at 10:30 PM – 2:00 AM PST
Venue Type:
Nightclub · Live Music · Bottle Service · Dance Club
Capacity: 1000
---
Experience the best of VIP Clubbing on November 19th 2016 at Lure Nightclub, 10:30 pm to 2:00 am. Upscale celebrations are the ultimate status symbol so immerse yourself in celebrity style at the critically acclaimed Lure Nightclub, located at 1439 Ivar Ave in the heart of Hollywood. Customers can book VIP tables, plan and execute custom party packages, and/or make a guest list reservation by calling dating uxbridge, or via our online reservation form.
Take Advantage of Bottle Specials
---
Bottle Service
Venue Profile
Dress Code
New Years Eve
How Can We Help?
YouTube
Lure Nightclub · Bottle Service
Lure is one of the top nightclubs in L.A. that features "Vegas-style" seating at the most spacious tables and booths. Moreover, BottleMenuService is the where to find best group "bottle service" rates and bottle service special offers when planning group events. While most clubs sell bottles at same price, BottleMenuService specializes in negotiated group packages and bottle service rates. BottleMenuService allow customers the flexibility to choose the price and amenities that fit their needs. (Pricing and availability upon request.) The Group Pricing option is a very easy, often overlooked feature that can be arranged easily by calling dating uxbridge.
Lure is the best club in LA to experience the most amazing "all-eyes-on-me" bottle service presentation. Customers are able to enjoy the best of bottle service VIP from the comfort and privacy of a reserved VIP section. And, most of all, if you don't already have some girls in your group, a bottle service reservation is definitely best for you. Bottle Service is a great ice-breaker and not as smarmy as trying to buy a girl a drink at the bar. Trust me, the pretty reality star ten feet away wearing those sky-high 'Jimmy Choo' shoes would love a place to sit. VIP tables are prime real estate inside this L.A. hot spot. Lure has over 30 tables surrounding the dance floor for those guests who are looking for bottle service.
View Bottle Service Menu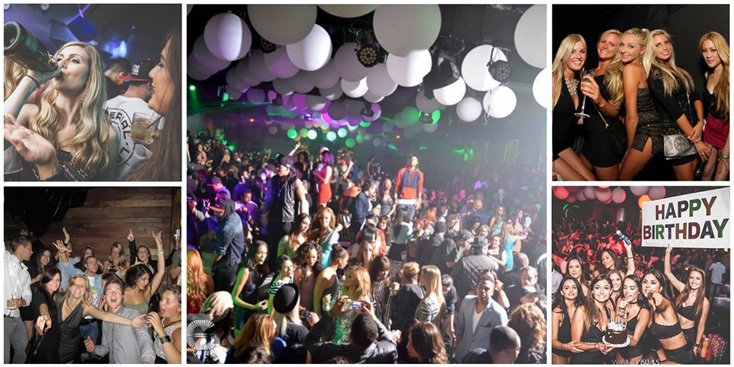 Lure Nightclub · Venue Profile
Motion-sensitive LED screens? Room for more than 1,000 people? Multiple bars? You got it! Lure Nightclub can be compared to the Las Vegas of Los Angeles. Situated in the heart of historic Hollywood, the ultra-glam Lure Nightclub attracts top DJs from across the world with its massive dance floor and 50,000-watt Line Array sound system. This is the place to go for a classic L.A. nightlife experience. The venue has VIP bottle service, a dress code, and a mostly open format, top 40 and hip-hop playlist. Saturdays are when to experience the cutting-edge in cool clubbing L.A.'s Lure.
Find Your Favorite VIP Section to Reserve in the Club
Lure Nightclub · Dress Code
First off, What's not allowed? As you now know, just because it is against the formal dress code doesn't necessarily mean it won't occasionally get through the door. Often times if you show up with a very stylish look, things are overlooked. Still, be mindful that these are things that are universally "not allowed" per official dress codes: baggy jeans, sports hats, tennis shoes, shoes that are considered too "sports like," shorts, cut-offs, Capri's, jerseys, and beanies.
What about denims or jeans? Jeans are completely acceptable at every club in LA. You just want to make sure that your jeans look good, as most LA top clubs frown upon torn, rugged jeans. Also, you shouldn't try to walk in wearing really baggy jeans. You will get rejected. Probably even laughed at. Bad idea.
What about my shoes? You are always safe with leather and dress shoes. You can even occasionally get away with low profile "tennis shoes" as long as they look dressy enough and don't have any huge logos on them. Have some trendy kicks that you want to wear out? Officially, they aren't allowed, but most L.A. clubs are relaxing the rules on shoes if you compensate elsewhere in your outfit. Have on a STYLISH collared shirt, tie, jacket, nice pants with your fashionable sports shoes? Technically speaking it's against the "rules," but you might be just fine.
Lure Nightclub · New Year's Eve 2016-2017
Be part of the scene, and later soon-to-be talk-of-the-town, December 31st at Lure, whose massive, sumptuous space will provide the extravagant backdrop for a supercharged Lure Hollywood NYE celebration powered by Top DJs and slam packed super sexy! Enjoy 5 hours of premium open bar over multiple full service bars. And, when midnight arrives, grab a complimentary champagne and count down to the new year with the entire crowd. LURE is famed for being one of L.A.'s hottest destinations to dance and party the night away, and this NYE is no different. For more information, call or text dating uxbridge.
Lure Nightclub VIP RSVP · How Can We Help?
For revelers with a taste for the high-life, LURE offers VIP options that will make you feel like royalty. To inquire about availability and pricing, please fill out the below form or call our VIP Services team at dating uxbridge. Please be as detailed as possible about your event. We will reach out to you shortly. If you do not hear from us within 24 hrs, or if you desire a quicker response, please send us a text message at dating uxbridge. Want more and get more. Book a party bus LA club package online at http://bottlemenuservice.com/dating-service-for-runners/
---
Lure Nightclub
1439 Ivar Ave
Los Angeles
,
CA
90028
United States
---
---