Lure Nightclub Saturday February 13
Hot off the press! Redfoo from LMFAO will be getting the party started this #LITSaturday for a SPECIAL Pre Grammy's Party at Lure Nightclub.
HOLLYWOOD/LA TOP NIGHTLIFE NIGHTCLUBS
Lure Nightclub | LIT Saturdays
Live Performance by Dirty Draws
Event date:
February 13th 2016, 10pm to 2am
---
LURE NIGHTCLUB: OFFICIAL GRAMMY V-DAY CELEBRATION WITH REDFOO
Lit Saturdays February 13th 2016 celebrates an official Grammy Celebration with Redfoo and the Party Rock Crew at Lure Nightclub. Come celebrate Valentine's day early or find one for the future while indulging in an exclusive live performance by Redfoo and the Party Rock Crew! This Saturday at Lure Nightclub guarantees to be slam-packed and super sexy; early arrival is a must and VIP tables with bottle service reservations are highly recommended. VIP Bottle Service Reservations: Call 310.749.9029 | E-Mail jbpevents@gmail.com
General Information: Call 310.749.9029
Doors open promptly at 10:25 PM – VIP tables with Bottle Service Reservations always best to ease and guarantee entry on Saturdays at Lure Nightclub. Strict dress code applies to both males and females attending events at Lure Hollywood. You must be 21 and present a valid form of ID before entering. For parties of 10 or more please consider our Hollywood Blvd Crawl for information about our group rates and VIP Club Tour available every Saturday. Experience VIP/LA nightlife, clubbing the best clubs in LA while indulging in on some free drinks, no cover charges and skip-the-Line entry into 3-4 of L.A.'s top nightclubs. Hollywood Blvd Crawl club crawl tickets and additional information available online at www.hollywodblvdcrawl.com
---
ARTIST PROFILE
VENUE PROFILE
LURE NIGHTLIFE YOUTUBE
BOTTLE SERVICE RESERVATIONS
LURE NIGHTCLUB INTRODUCES REDFOO AND PARTY ROCK CREW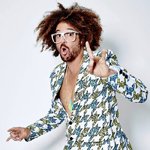 Redfoo's sweat equity behind his public party persona is paying off. The producer has two killer Kanye West remixes under his belt, he recently produced a song on Pitbull's new record, and his independent songs effortlessly tap into a new party zeitgeist. "There are no rules in dance music," he says of LMFAO's unique brand of fun-inciting anthems for radio and clubs. "It doesn't matter if you're rich or poor…'party' is a whole genre that everyone was discounting, but that's all we want to do," Redfoo asserts. "Who wouldn't want to be at a great party with sexy people?"
LURE NIGHTCLUB VENUE PROFILE
LIT Saturdays offer VIP nightlife inside a swank Hollywood club with a state-of-the-art sound system, LED walls and a hidden garden that has a world of its own. Lure Nightclub features a fire carved image, a chic lounge, glossy dance floor, cocooned VIP area and loft space with exposed wood ceiling. In addition the club has four mosaic bars serving fine drinks and cocktail specials. Expect the best of deejays to rock the house and if you get tired of all that dancing, then head to 'The Patio', their alluring garden with water and flower sculptures, cabanas, hanging plants and tree chandeliers. Don't be surprised to see your favorite celeb enjoying a night here. Lure Hollywood has over 30 tables at surrounding the dance floor for those guests who are looking for bottle service. Bottle service is always best and readily available Saturdays at Lure Nightclub as well as guest list for those just dropping by. Lure Nightclub features Vegas-style seating/tables for bottle service; offering the most spacious seating and better than any other nightclub in Los Angele. Bottle service ranges from 1-2 bottles to gain entrance and it is highly recommended. Bottle service at Lure Nightclub will ensure that you have a great time getting the prime real estate in the club.
LURE NIGHTCLUB BOTTLE SERVICE RESERVATIONS AND VIP PARTY INQUIRY
Need more information or help booking your Lure Nightclub Bottle Service Reservation? Let us know. We'd love to hear from you. Call or text us at 310-749-9029 or enter your reservation info and requests below. Please be as detailed as possible about your event and we will reach out to you shortly. When your request has been sent, you will be notified by email to confirm availability. If you do not hear from us within 24 hrs, or if you desire a quicker response, please feel free to give us a call (or text).
Lure Nightclub
1439 Ivar Avenue
Los Angeles,
CA
90028
United States
---
---