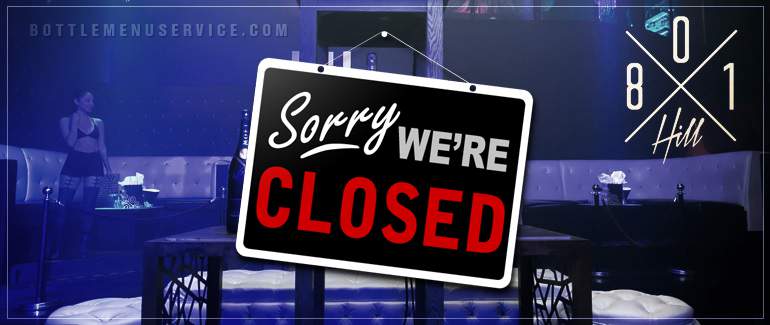 801 Hill Nightclub | LA Downtown Los Angeles
801 Hill Nightclub bottle service and Friday/Saturday Guest List at 801 Hill … Best Exclusive Clubs in Los Angeles · Downtown Los Angeles Top Nightlife … 801 Hill Nightclub (8Hill) is a 10,000 sq ft dance club in the heart of Downtown LA.
Address:
801 S Hill St
,
Los Angeles
,
CA
Phone: +1 (310) 749-9029
801 Hill Nightclub (8Hill) is a 10,000 sq ft dance club in the heart of Downtown LA. Now fitted with a 40ft bar, a dedicated dance floor, 15 VIP sections and an EAW sound system with intelligent lighting. A hidden gem sits in the mezzanine, a private lounge over looking the dance floor with its own bar and restroom so you never have to leave your gathering.
Truly the first of its kind in Downtown Los Angeles, a traditional dance club with all the amenities and none of the headaches. Top DJs play the best of Top 40 and Hip-Hop music every weekend, 9:30 pm – 2:30 am. 801 Hill Nightclub is the premiere nightlife destination for revelers in search of best bottle service deals and discounts. 8Hill is a perfect addition to the Downtown revival.
Bottle Service
Venue Profile
801 Hill Nightclub · Bottle Service VIP
Why should I consider spending on bottle service? Apart from being the ultimate celebratory form of hedonism, bottle service has a lot of perks that can turn a regular night out into a prestigious party. Furthermore, 801 Hill patrons can enjoy bottle service without having to break the bank. VIP Table service includes a range of services that go beyond the convenience of having drinks readily available and in abundance. When you make a table booking at a nightclub, you agree to spend a minimum amount on bottles in exchange for five awesome benefits:
VIP access to the venue so you don't need to wait in a queue;
a convenient place to sit;
a waiter (or in most cases a stunning waitress) that attends to your needs throughout the night;
sparklers placed in the bottles you order;
and not to forget the "cool factor" that naturally accompanies having a VIP table.
801 Hill Nightclub · Venue Profile
801 Hill Nightclub is sleek and sophisticated with a trendy high-end vibe and excellent bottle service. The venue is perfect for private party or a big night out. The dressed up crowd that you will find here are as diverse as the music. The entire room is outfitted in dark tones and gleaming touches, from satin drapes to chandeliers.
With a huge open floor plan and vaulted ceilings, the 22,000 square foot club can host 800+ people. The 25-foot high ceilings are adorned by 12 crystal chandeliers, sleek black leather booths gives the venue a VIP ambience. The club features a state-of-the-art sound and lighting system. The 150,000 watt sound system offers heart-thumping beats, and our laser lights are sure to hypnotize.
---
801 Hill Nightclub
801 S Hill St
Los Angeles
,
CA
90014
United States
---
801 Hill Nightclub Los Angeles
---